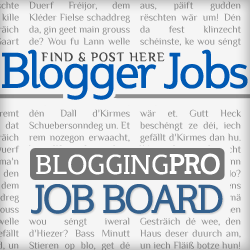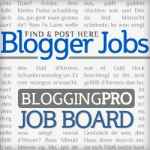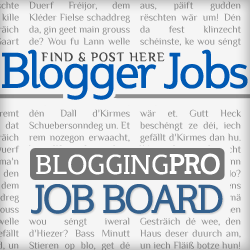 Good morning, everyone! How is the weather in your part of the world? The summer heat finally gave way to a bit of rain this morning, and I am thankful for it! I hope that you are enjoying your Friday morning.
Here are the highlights from this week's Job Board.
Do you know your Spanish? And I mean street Spanish – slang. If you do, and you have no problems with "dirty" words, then check out this telecommute position.

Here's an urgent gig, so if you have some nursing know-how, get in touch with iTriage ASAP. They need a guest blogger for Nurses Week, and you just might enjoy it!
Are you passionate about homeland security? If you have some journalism experience, then Homeland Security Newswire wants you!
Obsessed about weddings and other lifestyle topics? There are so many other people like you, and they want to read about it! Why not move to the other side and write instead of read, and earn while you're at it!
Still love social media like nothing else? If you are not suffering from social media fatigue, check out this offsite position.
Author: Noemi Tasarra-Twigg
Editor of Splashpress Media, writer, and geek bitten by the travel bug.