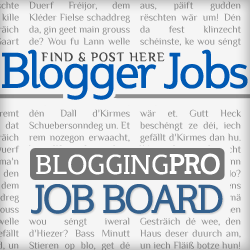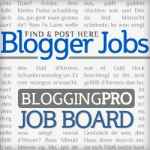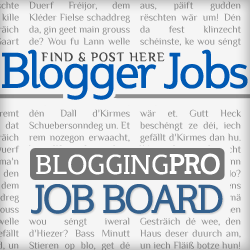 Hi, everyone! It's that time of the week again, so here are the highlights from the Job Board. I hope you find a gig that suits you.
Have an awesome weekend ahead!
Do you have the time to churn out at least two blog posts a week about wellness? Add one press release to that, and you can go ahead and apply for this work at home position. It pays pretty well!

Writers who have a passion for teaching the English language to others, listen up. If you have US experience, and you are looking for a remote ESL-related writing gig, this one is for you!
If you're based in Hollywood Hills, CA, and you can't get enough of social media, check this job out. If you're enthusiastic about racing, running, and similar activities, that should be a plus.
Just because you're a blogger does not mean you do not care about career development, right? If you are passionate about this topic, The Labor Academy wants you! Position is based out of Lansdale.
How well do you know LA? If you can guide strangers through its streets in your sleep, you might want to snag this telecommute gig.
Author: Noemi Tasarra-Twigg
Editor of Splashpress Media, writer, and geek bitten by the travel bug.