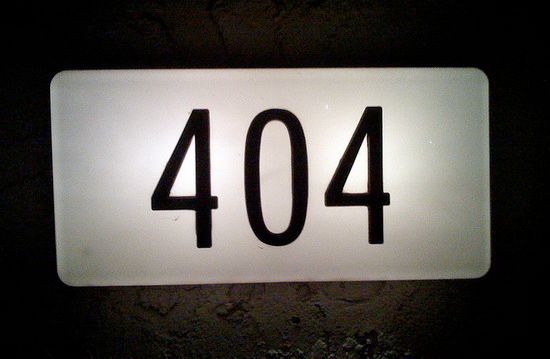 No website actually wants to offer its visitors a 404 page. After all, it means that there is an error and a page cannot be reached. It looks unprofessional, it is a hassle for the site owner to fix and is an annoyance for visitors that might lead to them not returning.
Unfortunately, there is no way to really prevent it from ever happening. Errors occur, URLs are typed incorrectly or links become broken or outdated. Sometimes there is an issue with the server that will take time to fix. It is just a part of having an Internet site that cannot be avoided.
But that doesn't mean you shouldn't do everything you can to improve both your frequency of 404 page necessity and the page itself. Here are five tips on how to improve your WordPress error page as well as five tools to keep your visitors from encountering them as often.
The Tips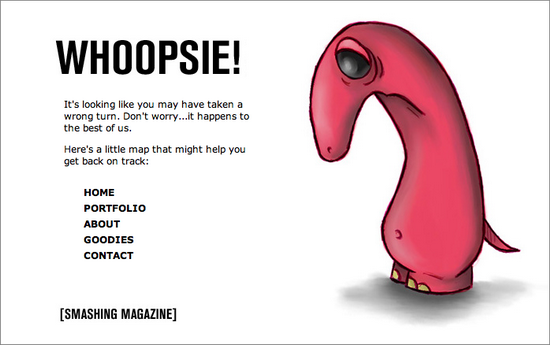 Be Creative
A 404 error isn't nearly as annoying when you have something cool to look at to soften the blow. For example, there might be a beautifully crafted image that represents the page being found, like on this error page by artist Jeremy Viallard. Or maybe it is humorous, like what legendary game company Blizzard uses, claiming that the user broke the page.
Let Them Search
Sometimes a page has been renamed, which changes the destination link. While you probably fix this immediately on your homepage, people who have bookmarked it, as well as directories that are hosting an active link to the page, probably won't know until they try to visit it again. Providing a search bar on the 404 page itself is a great way to let them find what they are looking for, as long as it still remains somewhere on the site. But an added benefit is that it offers other pages that are related, which they might find helpful or interesting.
Provide Links

It is common sense to give a link back to your homepage rather than use a back button. But what about other links? For example, you can have a randomly generated list of links visitors might find helpful or interesting. More sites are doing this, especially blogs that have a great deal of updating content. You would simply write something like, "404 – The page you requested could not be found. But check these out!"

Go With an Animation
This is not done very often anymore, which is a shame. You can really spruce up a 404 page by adding an animation instead of a stationary image. It is better to do this without audio, as no one likes to be bombarded with sudden sound on a web page when they weren't expecting it. But a simple, silent animation can really improve on the standard 404 page.
Make Reporting Easy

A fair amount of the time, the 404 is going to be the fault of your website, either through a link or search error. You can find out for sure by providing a simple report button to alert you when the visitor reaches an error page.
The Tools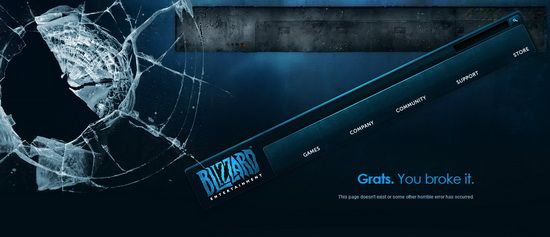 This is one of those extremely simple but endlessly useful WordPress plugins that you just have to have. Created by Alex King, it lets you know any time you have an error page on your website. It takes the guesswork out of it and saves you a lot of time – all because you don't have to go through everything to find potential problems; it lists them for you.
Another fantastic plugin, this one from Microkid, you can redirect automatically from a restructured permalink to a new link. That will keep all of your backlinks previously created from being wasted. A simple image replacement for the default picture on your 404 page.
Another fantastic plugin, this one from Microkid, you can redirect automatically from a restructured permalink to a new link. That will keep all of your backlinks previously created from being wasted.
Create a customized 404 page that includes related alternate links and keywords, all for free and with minimal amount of effort involved.
Get past the most frequent site-liable reason for 404 pages with this link checker. It will find any broken links on your page, moving effectively through the website in seconds.
Conclusion
Occasionally, you are going to have a visitor reaching a 404 page. Maybe it is your site's fault or a problem with the search engine used to find it. Or it could just be a mistyped URL. No matter what the cause, you want to be prepared for it. Use this article as a small checklist to make sure you are.
Tom Chu is SEO manager at PsPrint, an online printing company specializing in brochure and poster printing among other popular services. Follow PsPrint on Twitter as @PsPrint.