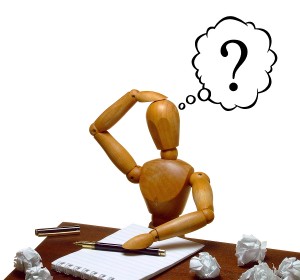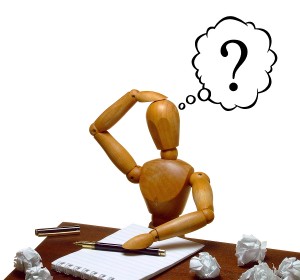 Writers block: This happens more frequently than I am remotely comfortable with. The time when you find SEO copywriting the easiest is when you first start your career in this field. Your whole life up until that point is full of stories, events, insights; things that you feel have enough value to be of public interest. A lot like the embryonic stages of a relationship. Everyone has lots to share and catch up on in the honeymoon period but when that period expires, you move into the comfort zone whereby little communication is expended or even needed. With SEO copywriting, communication is always needed. It is the only fundamental rule of SEO copywriting!  What can you do to keep your experiential outlook refreshed, and in turn, publishing kick-ass content?
What's amazing about today?!
Take a while to dwell in the present. Where are you? How do you feel? How does your location influence how you feel? Keep a logbook of daily thought-trains that you have and where they meander off to! When the dreaded writers block descends upon you, you can look back at your logbook for ideas
Yesterday I was in Piccadilly Gardens in Manchester and it was a sunny day. I was drinking lovely Americano coffee whilst watching the sporadic fountains burst into life. One of the things I love about Piccadilly Gardens is the architecture, the fountains and the exuberant hum of positive energy that pervades the place. The fact that the sun was out enhanced that vibe. The grimmest of areas can look inviting when the sun is out.
Be Candid
Some of the most engaging and refreshing fiction and non-fiction I've read has been the most honest and candid.
I have read a lot of fiction by Irvine Welsh and the characters he depicts are, by and large, gritty and opportunistic. This makes it engaging and racy reading because there's varying degrees of these traits in everyone. The mental chatter that populates our head day-to-day isn't always favorable towards people we encounter but these thoughts are often stifled. Getting these thoughts out onto paper not only exorcises them (if that's you're objective) but it opens up scope for some darkly witty prose!
Read Some Biographies
Especially by people that are NOT celebrities. I have read some heartwarming and inspirational biographies. Every person has stories to tell and everyone has had an interesting life. The trick is being able to write about it in an engaging way that relates to your audience. There's lots of narrative inspiration to choose from.
I am currently reading 'A Street Cat Named Bob' by James Bowen who spent many years living on the streets earning his money busking and selling the Big Issue. He struck up a friendship with a beautiful street cat named Bob and the book documents how their friendship developed and how they helped each other! This is a very magical story about the power of friendship.
Copywriting and blogging draws upon the skills needed for keeping a journal and writing a biography
So, to sum up the points, look for writers that inspire you, pay attention to their narrative style, and get into the habit of keeping a thought-journal. Following these tips will help us with our SEO copywriting tasks!