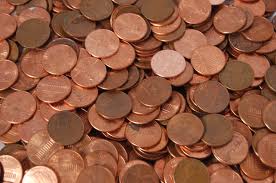 For those who are new to owning a website, it can be tough to find the right website hosting provider. There are tons of different features a web hosting provider can offer, but it's tough to know exactly what all of these features mean. For this reason, many hopeful website owners skim down a list of "top rated" web hosting providers and look at the price and the number of stars that each was awarded. This is an easy way to quickly assess a web hosting provider without having to go into in-depth research about all of the different features. Most of these features a basic blog owner wouldn't need to know anyways, right?
The truth is, choosing a web hosting provider based on price and where it ranks according to a certain site isn't a good idea. Many first-time website owners assume that it is the design and the content that will help a website sink or swim, and while these aspects are extremely important, the right web hosting provider should be added to that list. In other words, opting for an inexpensive web hosting provider could very well cause your site to fail.
Top Reasons Not to Go Cheap When Choosing Web Hosting Providers
Consider below some of the things that can go wrong if you choose web hosting providers solely based on price alone:
1. Bad Customer Service – If you're new to owning a website, you are absolutely going to have questions and problems with your website. Many website owners are either great writers or great designers, but not all are IT experts. This makes customer service very important. If you get hit with some sort of spam and your hosting provider isn't going to help, your website could be finished until you spend a lot of money to hire a real professional.
2. Lengthy Downtime – A cheap web host may not have backup servers if the server hosting your website goes down. If your website is down, even for a short period of time, you could very well lose a large number of visitors that won't come back. Try and make sure you find a web host that offers 99.9% uptime.
3. Missing Updates – It is vital that a web hosting provider can keep up with software changes. Missing any updates could cause your website to be lost completely, and unfortunately it's very easy for a web host to miss this important aspect of web hosting.
4. Limited Bandwidth – Although cheap web hosts may say that they offer unlimited bandwidth, this doesn't mean that they have to be telling the truth. Lying about "unlimited hosting" is also fairly common, so make sure you get real feedback from real people if this was going to be a selling point for you.
It's also important to realize that just because a web host is on the expensive side does not mean that it is great quality. On that same note, just because a web host is inexpensive does not mean that it is poor quality. Finding the right web hosting providers takes a lot of research, and you should find that only those that come at a cost can actually deliver.
Do you have any experiences with cheap web hosting providers? Let us know in the comments!
Amanda DiSilvestro is a writer on topics ranging from social media to web design companies. She writes for an online resource that gives advice to small businesses and entrepreneurs for the leading business directory, Business.com.
Amanda DiSilvestro gives small business and entrepreneurs SEO advice ranging from keyword density to recovering from Panda and Penguin updates. She writes for the nationally recognized SEO Company HigherVisibility.com that offers online marketing services to a wide range of companies across the country.