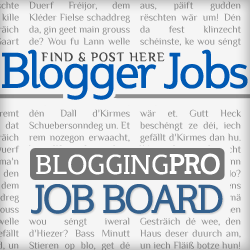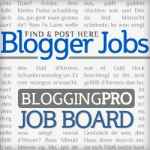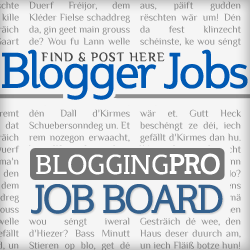 Who's following the NBA Playoffs? I hope you still have time to enjoy the interesting match ups and be productive at the same time.
Here are the highlights from this week's job board.
This posting is technically not a job, but a contest. If you are up to winning as much as $150, though, I suggest checking it out. Hey, even the smallest prize of $50 is worth a try!

March of Dimes, an entity aimed at helping to improve the health of babies, is looking for a freelance writer that can produce high quality pieces. You have to be based in White Plains, NY for this job.
Women are some of the best workers these days, in spite of the fact that many of them have professional lives as well. If you are in a position to dish out advice to working women, this telecommute blogging gig is perfect for you!
Do you friends call you a penny pincher? Can you give advice to small businesses on how to add to their bottom line? BuyerHive is looking for a business blogger on a telecommute basis.
Spend a lot of time watching reality TV? Think you've got the gift of gab? Check out this telecommute gig.
Author: Noemi Tasarra-Twigg
Editor of Splashpress Media, writer, and geek bitten by the travel bug.