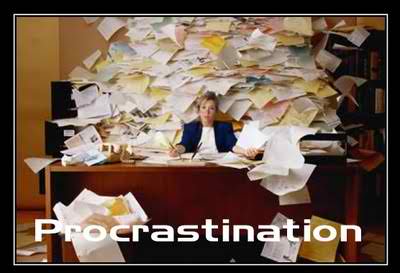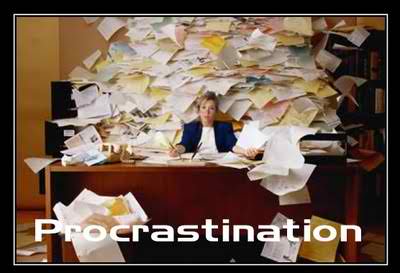 I have a hard-core problem managing my time. More so, I have trouble distributing time equally between projects. I take interest in a lot of things but the attention I distribute to each project becomes more and more diluted the more I take on.  Especially at this time of the year when there have been up-and-coming festivals and events where there have been several projects that I have been involved with that could potentially be fortuitous. I am an artist, so I have dedicated time to producing paintings and subsequently selling those; I am an (amateur) web-designer so some of my time has been immersed in manipulating source-code to get a desired visual output, oh and of course, I am a SEO copywriter. On the face of it I look prolific and busy. That is always my intention. But as I get engrossed in one task, the margin of time to fulfil other tasks magically evaporates. It's amazing!
Use a Weekly Timetable
It's never enough to think 'Right, by this time next year, I want to be a successful SEO copywriter / have my own website / giraffe-farm(!). You need a plan. What are you going to have to do to achieve this? How will you do it whilst managing other tasks? A weekly timetable is really useful to help you to manage your time. It's is more realistic and tangible to break it down into weeks, because it brings the project into a sharper focus which will enforce action as opposed to a general wishy-washy overview. For example;
Monday
AM –  Research. Make note of ideas.
PM – think about how research will inform your subsequent practice. Write 2 blogs.
Bookmark your time
Get into the habit of using certain cues as endings of chapters in your days. For example, when hunger starts gnawing at your innards, go and fix yourself something to eat then afterwards, change to a different project. This is difficult when you first start to manage time this way because when you get stuck into a project, you may want to maximize your flow by thoroughly involving yourself with it. This is totally acceptable if this is the most urgent of tasks. Changing tasks at elevenses or lunch trains you to be disciplined with the time you DO assign to each task so it will eventually feel natural to work quite fast if you know you only have a couple of hours to spend on each project.
Filter out Distractions
One of the biggest ways of losing time is actually on your computer. In between conducting research for your brief as a SEO copywriter, it is all too tempting to sandwich little intervals of checking to see if you have any Facebook notifications, or watching goofy videos on YouTube of funny animal videos. After all, the source of temptation is literally at your fingertips! When you're encountering writers block, these intervals seem to get longer and longer and before you know it, several hours have passed with little to show for it. The longer you procrastinate for, the nearer the deadline draws, then soon you'll be 'panic-writing', whereby little time can be afforded to invest in thought for the content.
So, to sum up the points, stop wasting time, devise weekly calendars or timetables, and give yourself a break to eat and drink. Following these tips will help us to be a healthy and stress-free  SEO copywriter!