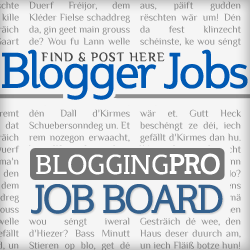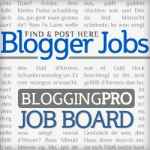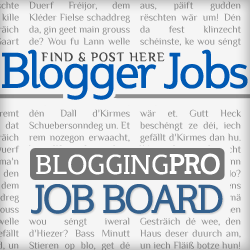 Happy Friday once again! It's the last Friday of the month, so I hope you have some cool things planned for this weekend.
In the meantime, here are the highlights from this week's Job Board. Luck!
Do you have the chops to write financial services copy in a creative B2C manner? Check out this freelance position based out of Chicago. The project is slated to last two weeks.

If you are good at sniffing out information online and writing about a wide range of topics, this freelance web writing position will suit you well. It is a project-based telecommute gig.
Short write ups and reviews – if your attention span only allows you to write short blurbs, go for this gig. Oh, and you must be somehow interested in health insurance.
Do you like good looking things? Do you squirm when you visit a web site that is not well designed? You will love this guest posting stint being offered by Webdesinger Depot then. It's online, so you can be anywhere.
Write, edit, and curate all things opera and classical music in New York. The job is part-time, and you need to be available for only two days per week.
Author: Noemi Tasarra-Twigg
Editor of Splashpress Media, writer, and geek bitten by the travel bug.