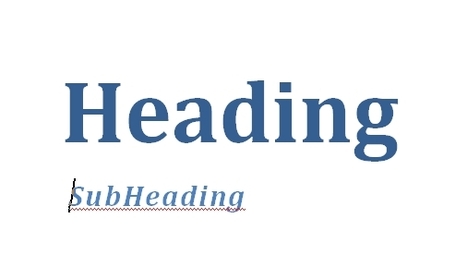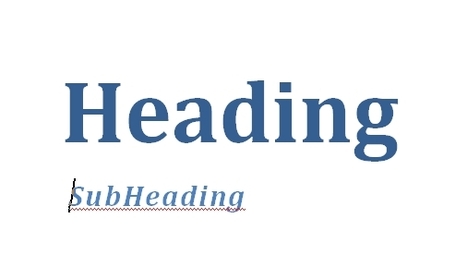 The letter "F" isn't just for four-letter words. It's also a pattern you use to read online content. According to eye-tracking researchers like Jakob Nielsen, people scan web pages either as two horizontal stripes – that is, the headline  and first paragraph; and then a vertical stripe – the content that travels down the left-hand side of the page.
So what does this mean to you, the blogger?
Most page visitors won't read past your first few words. They need to make a snap decision, to figure out if your content is worthy of their undivided attention. Your job is to make that decision-making process easy.
Here's how…
SCANNERS LOVE SUBHEADS
Think about that F-shaped pattern: after a person has read the headline and perhaps the first paragraph, they will scan further down the page. They are looking for content that convinces them to continue reading. That's why sub-heads are so great.
Sub-headings can grab the reader's interest in a matter of seconds by:
breaking up a text-heavy page, and
informing readers of the overall context and content of the article.
SUBHEAD WRITING STRATEGIES
By scanning only the sub-heads of a webpage, you want your audience to:
get a relatively clear idea what your content is about, and
feel compelled to read the content in its entirety.
This means you should:
use strong and clear language in each sub-head—preferably within the first two or three words;
keep your subheads concise; and/or
inherently promise a nugget (or nuggets!) of wisdom if they take time to read your content.
MAKE IT EFF'ING DIFFERENT
Another tip to make your sub-heads stand out: use bolding and a larger font when possible.
JUST "F" IT!
Wondering why your visitors are spending mere microseconds on your page before clicking away? Consider changing up your subheadings using the tips above. But don't forget: headlines are just as important — and, according to the F-shaped pattern, they are the first thing that will capture their limited attention. By incorporating your understanding of the F-shaped pattern into your online writing, you'll increase your chances of your content being read.
And that's no effing lie.
—–
Lindsey McCaffrey is a freelance web and social media copywriter and blogger based in Ottawa, Canada. Read her writing blog, Absolutely Write, at www.lindseymccaffrey.com/blog.