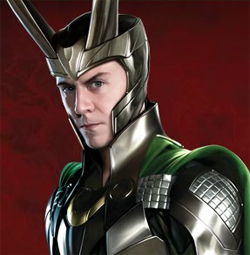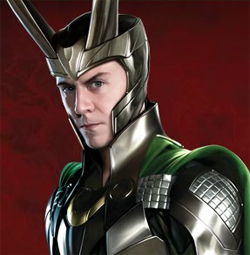 It's safe to say that most of us have seen Marvel's The Avengers. The movie has entertained millions around the world and has broken almost every box office record that matters. We can all agree that the heroes were not the only stars of this cinema juggernaut — Loki, the God of Mischief, stole every single scene he was in.
Aside from not hurling insults at giant green rage monsters, there are other lessons that Loki can teach us. You, heroic blogger reading this post, can learn a few things about blogging from the Prince of Evil. Let's start with feeding your ego.
Find an audience.
While Loki Laufeyson is known to be a master of tricks and schemes behind the scenes, we saw in the movie how he enjoys being in the spotlight. As explained by the Invincible Iron Man, Loki wants an audience, and that's what you should want too.
No matter what your niche is, your primary goal should be to engage your audience with the biggest impact as possible. You can come up with the craziest ideas and the most engaging content, but if no one is reading your blog, your efforts would be fruitless. If you only have dozens of readers, the key to your blog's success would be consistent quality. Wait until you have hundreds of readers before you unleash your really crazy, experimental ideas and concepts.
To build your audience, determine where they hang out. Build relationships with people in forum boards, blogs, and other online communities to make sure that there will be people out there who would be interested in what you're blogging about. Building a loyal following will give your ego a boost, therefore giving you the confidence to be a bolder and better blogger.
Find the right tools.
The Son of Laufey concocted an intricate plan of enslaving mankind which involved destroying the Avengers from within and bringing in an army from outer space. He was thwarted, of course, but he came pretty close to achieving victory, all thanks to the right tools.
Much like Loki's staff, the Tesseract, his Chitauri army, and his cunning mind, you also need to have the right tools to achieve the highest probability of success with your blog. You can do this by determining the right blogging platform for your needs, the right research tools that work best with how you work, the right strategy to build and engage your audience, the right sources of information, and the right ideas to produce a consistent stream of quality content.
You may not always achieve success like Thor's little bro, but these tools will give you the best odds at winning.
Be passionate.
Loki's charm is mostly derived from his passion to rule us all. It is this same passion that had him one step ahead of the Avengers for most of the movie. Any lesser Norse god would have just quit when faced with an entire group of super people, but Loki's passion made him soldier on — until the Hulk whipped him around like a rag doll.
As a blogger, you could not go far without being passionate about blogging. There will be challenges along the way. There will be technical problems. There will be issues between your blogging schedule and real life. You will be frustrated. At times, you will feel like giving up. You will inevitably hit "The Wall".
When you feel like quitting, don't. You can overcome all of these by having a clear goal in mind and a burning passion for writing, sharing ideas, dispensing information, and expressing your opinion. If you really want to continue blogging, soldier on. Let your passion guide you and move forward. No less than a gamma irradiated monster should stop you.
Have a sense of humor.
The greatest lesson Loki can probably teach us is to not take everything seriously. As he laid there defeated at the end of Marvel's The Avengers, the God of Mischief asked his foes, particularly Tony Stark, for a drink.
Even with an audience, the right tools, and the burning passion to be the new ruler of Earth, a god can still be defeated. You too can be defeated as a blogger every now and then, but don't let it get to you. Declining page views, a surge in spam comments, or a mind plagued with writer's block should not bring you down. Shrug it all off and find humor wherever you can.
When you find yourself defeated, you just need to smile and maybe have a drink or two before hatching another diabolical plan to take the blogging world by storm. Now go and make the Trickster God proud!
Image Credit: ComicBookMovie.com