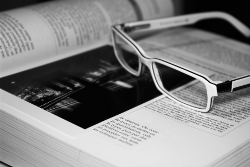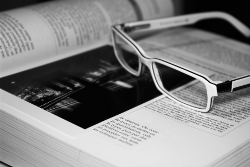 Except for a precious few, everybody is prone to writer's block. It's when your fingers and heart are ready to blow everyone away with another one of your riveting blog posts but your mind is unfortunately without ideas. This is usually on of the first signs of blogging burnout, which is that feeling that you're tired of this whole blogging thing. For people who blog as a hobby, this is not a major issue. However, for people who blog for a living, this is a problem that needs to be addressed immediately.
One of the most effective ways to get out of this gloomy dilemma is to let your mind wander or to direct your attention to something else. One of the easiest ways to do this is by reading. Let's discuss how reading can be one of your greatest weapons against losing your blogging mojo.
Read fiction.
Reading fiction gives you two benefits: 1) it relaxes your mind by whisking you away to faraway lands or to the interdimensional space inside your cupboard, and 2) it infuses your mind with new ideas and concepts that you can incorporate into your blog topics.
Letting your mind run free keeps it open to new ways of thinking and fresh points of view. If real life doesn't give you enough inspiration for your blog posts, enter the world of paperback novels and comic books. These fictional worlds and characters may be the key to your next great concept for a blog post.
Read other blogs.
If there's one thing that will refresh your mind and even revitalize your passion for blogging, it's reading all the wonderful blogs that inspired you to get started in the first place. Find your favorite blogs posts from your favorite bloggers and read them again. This will remind you why you fell in love with blogging and how you actually developed your own blogging voice and style.
You can also look for new blogs to follow. These unfamiliar blogs can give you a fresh new way to look at your niche and it can even inspire you to do new things with your blog in terms of design and editorial direction. Always remember that the most easily accessible sources of inspiration for your house are your own neighbors' houses.
Read your past posts.
If works of fiction and other people's blogs don't do it for you, there's only one person you can trust to revitalize your blogging mojo: yourself. Read your archive, especially your favorite entries. Take a look at the blog posts you wrote when you think you were at your best as a blogger. By doing this, you will remind yourself what you are capable of and you can remember where you got those wild and compelling ideas before. Let your younger, still vigorous self show you the way.
Let this exercise be your first step not just to going back to the good blogger that you were, but to becoming a better blogger than ever with new tricks, more engaging ideas, and a refreshed spirit.