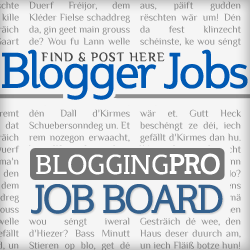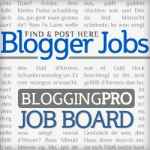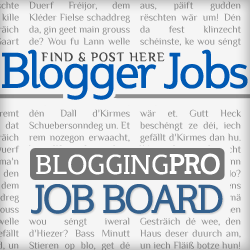 It's the first day of a new month, and it's a Friday. I don't know about you, but that makes me feel really good!
Here are the highlights from this week's Job Board, and here's to an awesome month and weekend ahead!
This one's for our friends based in London in the UK. SEOoptimise Limited is looking for bloggers who are well-versed in financial topics. Go for this very interesting opportunity!

Web hosting geeks, here's your chance to make some money doing something related to your passion. Bluebird Hosting, a Canadian company is looking for writers in the Montreal area. If you can writer long articles and know the topic like the back of your hand, then this gig is perfect for you.
Ever heard of Moneycrashers.com? Whatever your answer may be, if you know a lot about banking and credit cards, you might want to consider this gig. You also need to be a good researcher to come up with accurate articles.
Have you ever wanted to write your own book but never had the chance to? This might be the break you've been waiting for! The medium is the iPad (and other touchscreen devices, actually), and you need to really know about dog training.
Here's another chance to author your own book. The medium is the same as above, but the requirements are all about food and cooking techniques.
Author:
Noemi Tasarra-Twigg
Editor of Splashpress Media, writer, and geek bitten by the travel bug.