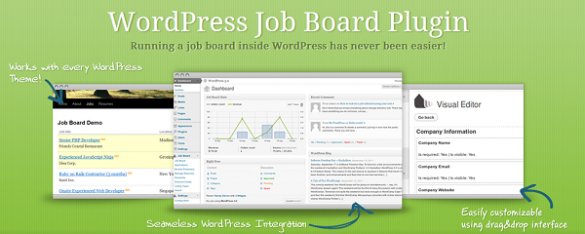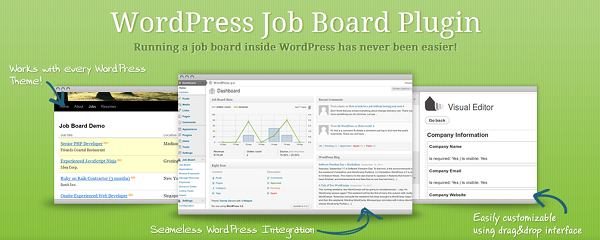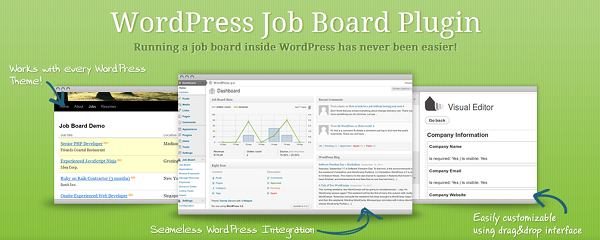 I am all about value added services, It is my personal belief that your websites visitors are more likely to revisit your content if you provide them with all the tools they need to succeed. For that reason a strong job board is essential if you run a tech reporting, freelance writing or related website in which your readers likely want to stay up-to-date with openings in their field.
For more than a year BloggingPro.com has been utilizing a paid WordPress Job Board Software platform known as WPJobBoard and we could not be any happier.
For just $99 the WordPress plugin allows us to save unlimited job postings, unlimited job applications and unlimited resumes, all on our own trusty server which means no reliance on outside systems.
One of the best parts about WPJobBoard is the simple fact that it scales for your template, that means as you change the look and feel of your website you can easily continue the WPJobBoard integration process. For example take a look at our output on https://www.bloggingpro.com/jobs/ and you will see a template that matches the websites design (the $99 package comes with one free job board theme valued at $79):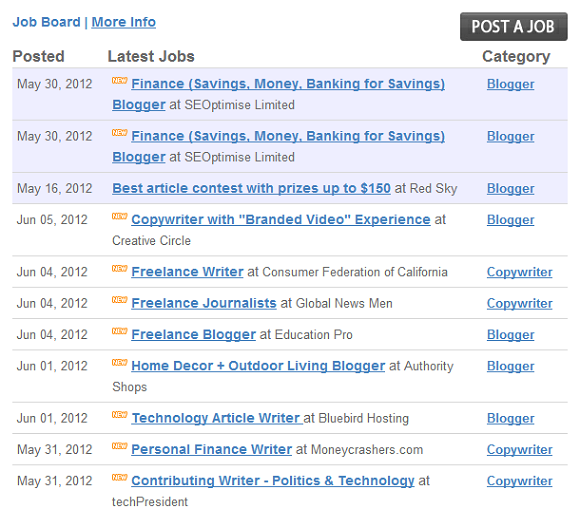 Once a link is clicked users are then greeted with information about the company they are examining including the company name, the type of job, its location and the type of posting such as sponsored or free.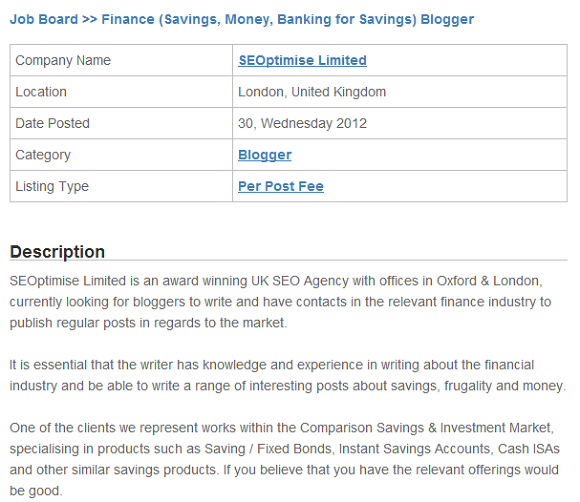 Under the description section users can examine the "How To Apply" section which is clearly defined based on the job posters own requirements for new workers.
Posting a job as an employer could not be any easier, simply click on "Post A Job" on the front of the job boards main page and then fill out the necessary information about the posting which includes the following fields: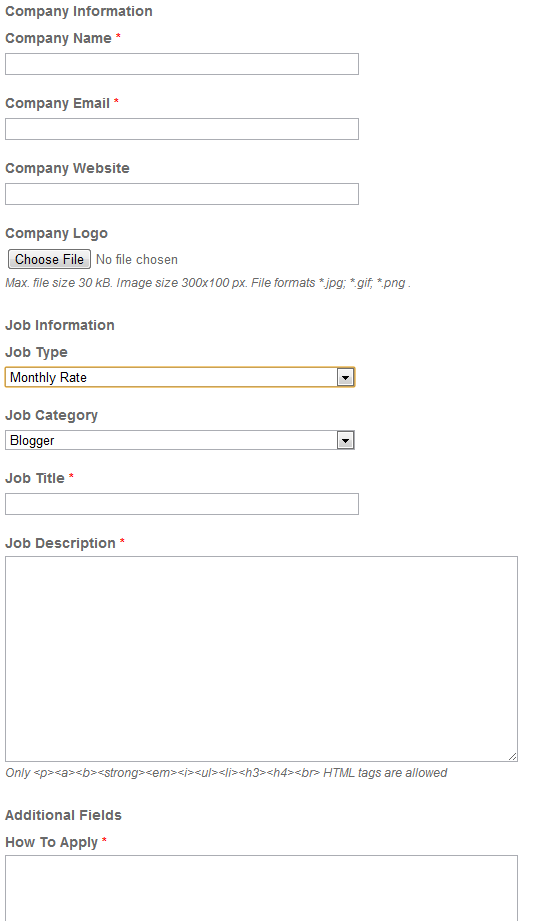 Job posters can then choose what type of ad to place, for example a paid ad will be displayed first. Options on BloggingPro.com include:
F

ree Listing | Blogger Jobs Board
USD 25.00 – Featured Listing, 30 days | Blogger Jobs Board
USD 10.00 – 45 Days Listing | Blogger Jobs Board
Using the WPJobBoard plugin you can of course create your own cost structure based on the size of your community and the niche you serve.
WPJobBoard can be utilized in whatever ways your imagination can take you. While there are other "Free" services on the market the time you will waste optimizing many of them is simply not worth the frustration or "man hours" needed to operate them. I should probably mention that for $99 you get one full year of free upgrades and full technical support.
Give WPJobBoard a shot today and let me know what you think.