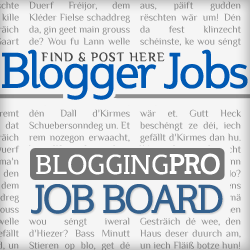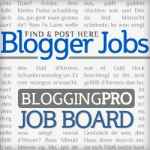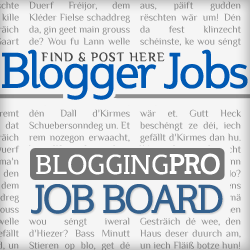 What's keeping everyone busy these days? Are you getting work done with the NBA Playoffs in full swing?
Why not take a look at these interesting jobs from this week's Job Board listings? Good luck!
Do you like researching and writing? Do you know how to get links back to your writing? Go for this project and write from the comforts of home.

The Inquisitr is looking for a news content writer. A background in news reporting and aggregation is a must, and some experience with WordPress as well.
Everyone may seem to fall for Apple, but if you lean toward the Windows phone and Nokia, here's a gig for you. Write reviews wherever you are and get paid to do so!
NBC 4 New York is expanding its talent pool, so if you are a graphic designer based in the Big Apple, check this ad out.
Another NY-based design job, this time advertised by a marketing company. They are looking for simple websites, so this should be easy.
Author: Noemi Tasarra-Twigg
Editor of Splashpress Media, writer, and geek bitten by the travel bug.