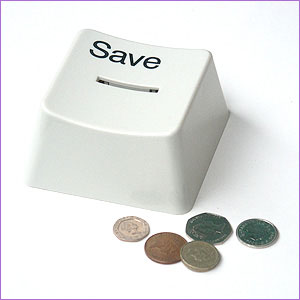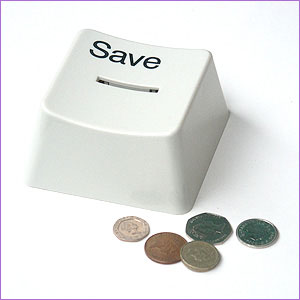 Blogging is free, right? So why would you need to find ways to save money on a blog?
Sure, there are "free" blogging platforms out there like Blogger or even the WordPress.com version of WordPress. The truth is that most bloggers will tell you that no matter where you start, you'll most likely end up on the self-hosted version of WordPress (AKA WordPress.org).
Let's presume that you've decided the WordPress.org version of WordPress is the way to go. We'll leave the pros and cons of this debate for another day but you'll usually end up wanting to move from Blogger or WordPress.com to WordPress.org. So with that said, there are expenses to consider when you have a WordPress.org blog even though the actual WordPress software is free.
Save on Web Hosting Expenses
The first hurdle a new blogger often encounters when they are trying to start their first blog is where they should host their content. Finding a web host to store all of your website's files can be somewhat daunting since there are a countless number of web hosts to pick from.
You'll need to consider many different options when you choose a web host but one of the best things to do is find reviews on the internet or, better yet, ask a few of your favourite bloggers where they host their websites and why. Even if you don't go with the same host as them, at least you'll get a better understanding of what is involved in selecting a web host.
After you have chosen the future home of your blog and you know which web host you want to use, try to find a web hosting promo code or a discount coupon of some sort. Given the competitiveness of the hosting industry, many web hosts will offer fantastic deals to new customers in order to gain a customer. The key is to find your preferred host first and then seek out the best deal you can find from them.
I want to be clear here, I am not suggesting that you find the cheapest web host around. I am saying that you should find a host that you like and trust, then look for a discount. Choosing a web host solely on price will often lead to frustration and regret since you'll often be disappointed when the ultra cheap host you found is riddled with problems.
For those of you that are experienced bloggers, you may want to look around at the different web hosts on a regular basis. It's not that difficult to move your site to a new host and it may save you a lot of cash in long run.
Save on WordPress Themes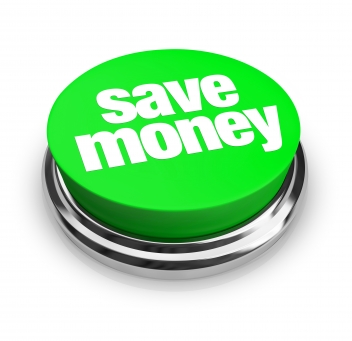 We all want our blogs to be unique and standout from the crowd. The best way to do this is to find a theme that makes our blogs eye catching and appealing. Thankfully, one of the best features of WordPress is that you can completely change the look and feel of your website by simply using different WordPress themes. When you switch themes, all of your content is going to stay on your site but it will just look a bit different.
If this is your first WordPress blog, you may not even be sure of all the features that you want in a theme. So, instead of running out and buying a flashy new theme when you first start working on your site, take a look around at all of the free themes that are available. A good place to start is the WordPress theme repository or on review websites. A word or caution, be careful when searching Google for free themes since a lot of the top results for "free WordPress themes" are full of malware. Make sure that you are downloading your themes from a trusted source.
By starting off with a free theme, you have a chance to explore WordPress and learn what you want in a theme. Make sure that you keep a running list of pros and cons of the theme that you are using. Then, in the future when you are more comfortable with your blog, you can then find a theme that matches all of your requirements based on your list of pros and cons.
The mistake that a lot of new bloggers make is that they run out and buy a theme that looks good without understanding the inner workings of WordPress. This means that they end up spending money on two or three (or sometimes more) themes before they are actually happy with a theme. Save your money by making an educated decision when you buy your first theme.
Save on WordPress Plugins
The plugin market for WordPress is full of great plugins that expand the basic functionality of WordPress. Chances are that if you want WordPress to do something that it can't do out-of-the-box, there is a WordPress plugin that can help.
Before we go any further, there is one simple question that you should ask yourself when it comes to WordPress plugins, "Just because I can, does it mean I should?". There are a lot of plugins out there but every time you add one to your blog, it slows it down. This means that when you add a pile of plugins to your site, your site will start to slow down.
There are tonnes of premium plugins for WordPress but there are often plugins that are free that can do similar or nearly similar tasks. As an example, when you're looking for a good WordPress backup solution you will often be presented with a lot of paid solutions. My favourite backup system takes advantage of a free WordPress plugin called BackWPup and Dropbox. Another example is all those WordPress plugins that promise to boost your SEO when all you need is a free plugin like the one supplied by Joost de Valk, aptly called WordPress SEO.
The takeaway from this is that just because there is a paid plugin that claims to solve all of your problems, don't be surprised to find a similar plugin that will accomplish the same task. If you can't find a free plugin, then there may be a cheaper competitor that will do what you need to do. Then again, there are times where you just have to pay the price if there is a plugin that you really need.
Save on Images
We all know that people spend a lot of time bouncing around the internet, jumping from site to site. In order to grab the attention of visitors and convert them to readers, you need to use images to catch their attention.
Now there are easy ways to get images for your site and then there are legal ways to get images for your site. Fortunately the legal way is almost as easy as the easy way.
I want to make a point of clarifying that the easy way is often to go to Google Images and search for an image. The majority of the time, the images that appear in those results are copyrighted images and you may be infringing on copyright laws by reposting them on your website. Basically, I don't advise using this method for finding images.
The best way is to use stock photo services online for finding cheap images that you can use as you see fit. The problem is that most of these sites will charge you between a dollar or two for every image that you download. This can really add up if you want to have a few images per post and you are making frequent posts.
There are free services like Stock.XCHNG that have free stock images you can download. This service is a bit limited than some of the bigger stock image services so you'll have to dig around a bit to find images that you want to use.
You can also use images from Flickr, just make sure you are only using images you are allowed to use. Some of the images on Flickr are copyrighted but some are licensed under Creative Commons. There are different levels of Creative Commons and you should look for images that are licensed for commercial use and, just to be safe, permit derivatives. This means you can use them on a website you make money from and you can also crop or edit the images if you want.
To get good images you'll probably use a combination of all three of those sources. Start off on Flickr or Stock.XCHNG and then use paid images from places like iStockPhoto if you really can't find what you are looking for.
Don't Save on…
It's important not to spend frivolously on your blog especially when you are just getting it off the ground. It's so easy to get distracted by shiny objects and feel you need to be constantly spending money on the next big thing in order to keep up with the competition. The truth is that you need to focus on creating good content and getting yourself an audience. There is no plugin or theme that will help you create good content. If there was, I would have bought it by now.
Spend your money on tools that you are absolutely sure you need. As the saying goes, don't be penny wise and pound foolish. Make the tools that you invest in work for you and don't be distracted by those that don't.
What are ways that you have saved money while creating your blog?
Matt Hooper helps intelligent individuals, vibrant small businesses and energetic organizations build an internet presence. Get his free guide on building an internet presence from his website or check out his WordPress tutorial course full of step-by-step videos so that you can learn WordPress in a single weekend. He is also the proud father to a new baby boy which means that he has given up on sleep and clean shirts, completely.