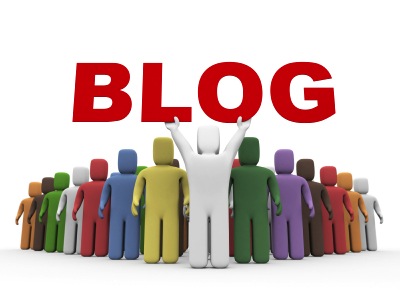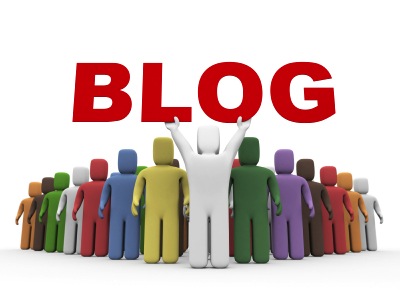 Most of us do blogging for growing our online business and generating profit from it. So we have clear cut idea about why we are blogging. But lots of blog owners and guest bloggers are not aware about guest blogging and associated benefits. In today's special guest post I'm going to share some guest blogging benefits you are missing if you are not using it to its full potential. Guest blogging is equally beneficial for blog owners and guest bloggers and thus it's a win-win situation for both.
Guest Blogging Benefits for Blog Owners

Here is the list of guest blogging benefits you will enjoy after allowing guest blogging opportunities on your blog:
Free Content for Your Blog
As a blog owner, you will be getting lots of targeted content for your blog in the form of guest posts. If you have a popular blog in any niche, you can expect receiving lots of guest posts for review. So you can reject some of guest posts if they don't match with your guest blogging guidelines. So you can be very selective about which kind of guest posts you are accepting on your blog.
More Traffic and Business for You
Since you are able to publish lots of high quality posts on your blog in the form of guest posts, you can expect a spike in traffic on your blog. More content which is targeted, unique and comprehensive means more traffic for you. You can expect the revenue increasing in the similar ratio as your blog traffic is increasing.
You can Relax
with blogs, we are supposed to produce high quality content on regular basis. And this problem is solved to great extent by guest bloggers. So you can relax or can spend your valuable time on other important tasks in hand.
More Guest Blogging Opportunities for You
Most of guys who will be approaching you for guest blogging will be from your niche. And some of them may have a very popular blog even. So you can ask them about your interest in writing guest posts on their blogs. This way you will be able to find targeted blogs for doing guest blogging.
More Promotion for Your Blog
Most of guest bloggers love to share their guest posts on social media networks where they are active and on their own blog even. So you can expect receiving some automatic link juice and social media buzz for these kinds of blog posts. I have even noticed lots of guest bloggers replies to all incoming comments on their guest posts, which will be totally free and targeted content for your blog.
Are you accepting guest blogging opportunities on your blog, it would be great if you could suggest some more benefits here.
Guest Blogging Benefits for Guest Bloggers
Here is the ultimate list of guest blogging benefits you should be aware about being a guest blogger:
Targeted and High Quality Backlink
You can expect getting few high quality backlinks for your website targeted pages from each guest post. All blog owners allow few backlinks to guest bloggers as a way to say thank you for their high quality guest posts. These kinds of backlinks are highly appreciated by Google especially after Google Penguin update as you are guest blogging on blogs that are based in your niche only.
Free Traffic for Your Blog
Apart from backlinks, you can expect receiving some instant traffic to your blog from links that are placed in your guest post.  Mostly traffic that you will be getting from guest posts will be high quality and engaging. With increase in traffic numbers, you can expect gradual improvement in your blog subscribers which are available on your blog in the form of RSS Feed, Email Subscribe, Facebook Like and Twitter Follow etc.
More Exposure and Branding
If you are blogging on popular blogs in your niche, will become popular overnight. Suppose you write on a guest post on a blog that gets 10000 visits per day and your guest post is viewed by 5000 readers of that blog over the period of time, so you are able to present your expertise and brand to so many people with single guest posts only. And if you could afford to write 8-10 guest posts every month over the next one year, you can imagine how much exposure and branding you will be getting for your online business and for yourself through guest blogging only.
Improve Your Writing Skills
Since you are writing for different blogs and each blog owner has its own style of writing and judging the quality of guest posts. So your writing skills will be tested here. You should use your best content as guest post to impress blog owners with your writing skills and to stay away from guest post rejections.
Money Making Opportunities
If somehow you are able to establish yourself as an expert in your niche, there will many more businesses who will be interested in using your guest blogging skills to their advantage in exchange for some monetary benefits.
Build Relations with Other Bloggers
It's just due to guest blogging you are able to connect and work with the best bloggers in your niche. It will be a great learning curve for you. Apart from guest blogging, there is no alternate to build healthy relationship with fellow bloggers who are unknown to you. You will also be able to connect with their readers through your guest posts and your comment replies.
More Guest Posts for your Own Blog
As you are writing more and more guest posts, other blog owners and their readers are able to know about you and your online blog. There is every chance some of blog owners for whom you had written guest posts will be interested in writing guest posts on your blog as well. Flow of guest post requests coming on my blog increase as I'm writing guest posts on other blogs in the blogging niche.
Do you see any additional benefit in going guest blogging or allowing guest blogging on your blog, share your views and concerns about this in the comments section.
Author Bio
Anil Agarwal is the CEO of BloggersPassion.com blog where he blogs on variety of topics related to blog tips, seo tips, web hosting comparisons, social media trends, popular affiliate networks and traffic generation ideas for blog owners.