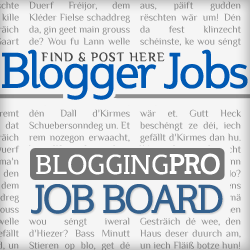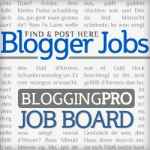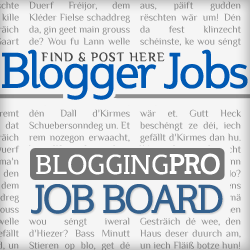 How are things going this Friday morning? I hope that you get a lot of work done in spite of the weekend tantalizingly near.
Here are some choice jobs from this week's Job Board. Luck!
IT professionals do need a hand reference, and that's what Techopedia is there for. They are now looking for tech writers from all over Canada. Go!

Are you on top of what's happening in the legal news department? Can you write one article (at least) every day? Check out this Baltimore, MD listing.
graphitimedia is looking for a copywriter who knows all about writing for the web. The position is based out of Studio City but may be part-time or full-time depending on your availability. If you speak Spanish, you've got an edge.
Here's a cool offsite writing gig for a copywriter who knows a little something about scriptwriting. You have to be really quick, though, as the turnaround time is only a day.
You don't need to be a snow sports enthusiast, but if you are, then jump at this chance to write about something you love. It will also help if you know how to write keyword-rich content. The position is telecommute.
Author: Noemi Tasarra-Twigg
Editor of Splashpress Media, writer, and geek bitten by the travel bug.