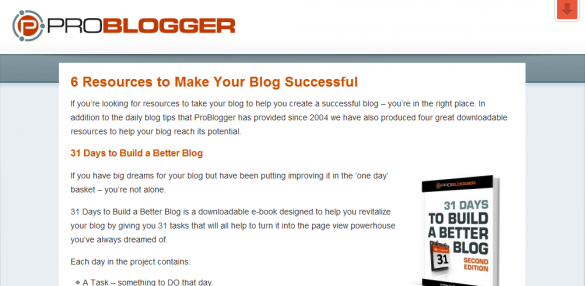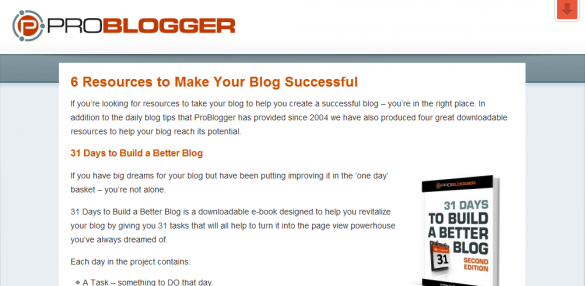 Content marketing relies on the creation of written, audio, video, or image-based content in order to sell a product or service. Darren Rowse of Problogger writes, "The activities that come under the umbrella of content marketing are broad. They cover everything from guest posting to uploading content to purpose-built networks (like YouTube or Soundcloud), to offering your own free, downloadable content products on your own blog." If you read blogs or use Facebook, you've certainly experienced content marketing first hand.
As far as marketing strategies go, content marketing today may be better than traditional link building strategies that used to rely on building authoritative links in order to convince Google that a particular page had more authority on a topic. According to SEO Moz, content marketing works "Through links, engines can not only analyze the popularity of a website & page based on the number and popularity of pages linking to them, but also metrics like trust, spam, and authority." While links are still important factors in marketing your business today, there are several reasons why content marketing is a better long term marketing strategy:
Content Marketing Relies on Building Trust with Customers
While it's easy to trick a search engine, content marketing relies on building a lasting relationship with customers that is founded on trust. When content is provided by authorities in a field, customers are far more likely to value it and make a meaningful connection with the brand affiliated with those authorities.
Julia Fitzgerald, a chief digital officer at Sears, shares with Forbes,"For FitStudio, the Sears online fitness community, we use multiple fitness experts as our content creators. The expert contributors all reach various wellness communities and draw them to the FitStudio content. We leverage our online platforms – Facebook, Twitter, Pintrest, and Shop Your Way, to promote the FitStudio content."
Content Marketing Makes It Easy to Measure ROI
One of the most persuasive reasons why content marketing is superior to link-building is the ability to measure the success of your marketing efforts. Kevin Gibbons writes at Search Engine Watch, "With content, you can provide a client with that answer (e.g., one days worth of effort on content creation has generated you $x,000 is so much easier for a CMO to quantify than the same on link building which "has helped towards increasing our rankings")."
For example, in the case of the Sears Fitness Studio, Julia Fitzgerald says, "For some programs, we are measuring membership acquisition, engagement, page views, return visits, coupon redemption, or purchase. Most of these metrics feed into a lifetime value of an engaged customer equation that ultimately determines ROI."
Content Marketing Relies on a Team
Whereas link building relies on bringing in a consultant or hiring an expert with the experience required to effectively build links on other websites, content marketing distributes the responsibility to a team. This approach builds a team on your staff and among your audience. More people are invested in the process, contributing fresh ideas and connecting with a wide variety of relevant channels.
Kevin Gibbons notes at Search Engine Watch that if one team member leaves, you only need to replace one part of the whole effort. If the manager of your link building effort leaves, you'll be stuck until you can find a suitable a replacement.
Content Marketing Creates a Community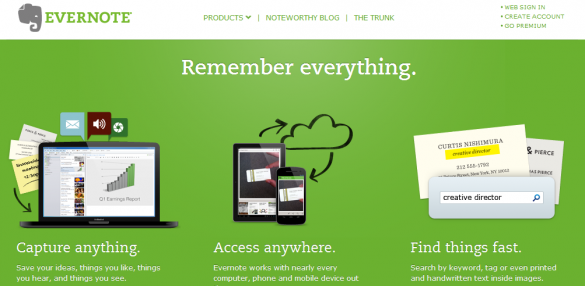 From blog and Facebook comments to soliciting users to contribute videos or pictures, content marketing provides more opportunities to directly connect with customers. Gilad De Vries writes at Mashable, "Now, there's no doubt that enlisting professionals is key to any good content strategy, but incorporating the consumer voice is equally important… Productivity app maker, Evernote, also blends professional with community content through user-submitted tips and tricks on their blog."
Rather than relying on a search engine to connect customers with your business, content marketing gives customers the tools to tell their colleagues, friends, and family about what your products and services.
Content Marketing focuses on Customer Needs
Marketers always face the challenge of remaining connected with the needs of their customer base. Link building runs the risk of losing touch with questions customers are asking and the challenges they face each day.
Louis Rix of NetCars.com writes for Blogtrepreneur.com that link building is "an excellent way to rise in search engine rankings and increase page views. But when too much focus is placed on it, the content – or value – that their website provides suffers. No matter how many visitors a website has, it won't be effective if the site itself is hollow."
By focusing on content marketing you'll stay in touch with the needs of your customers and create a website that is useful and more likely to be shared naturally by customers. In addition, social media shares of your marketing content will give you real time feedback on what's working. For example, one company that provides PSD to HTML conversion stays in touch with its customers' needs by providing a series of blog posts that address the specific needs of their customers, ensuring they also have what they need after using their conversion services.
Content Marketing Is a Long Term Strategy
Search engine algorithms change and websites may go bust, but if you build e-mail lists and a subscriber base for your website or a large social media following for your brand, you'll have something stable and secure for the future that you alone control. Content marketing is how you pull in new subscribers and win over new social media followers for both short and long term goals.
Marketer Brianne Carlon writes, "During the short cycle, Content Marketing is responsible for filling the top of the funnel. For mid and long cycles, Content Marketing can accelerate the process. Simply map out your sales cycle and develop content for each stage. Your potential customers will appreciate the information and may become paying customers sooner than you think."
In other words, even if a link building plan sends you to the top of Google today, a few changes outside of your control can send you tumbling into anonymity. Content marketing regularly injects new customers into your sales plans and makes it possible to build on your gains. If you need a reliable, long-term marketing strategy that provides the most control over your future, content marketing will prove far more reliable than link building.
This guest post is written by Lior Levin, a marketing consultant for pre shipment inspection companies located in Latin America and China, and who also consults for a psd to html conversion company.