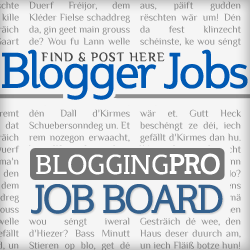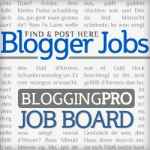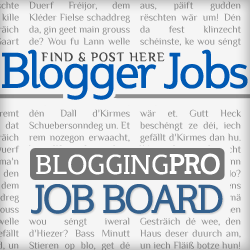 Who's happy with the result of the NBA Finals this year? I pretty much tuned out after the Spurs lost to the Thunder, but here's something you can pay attention to: the highlights of this week's Job Board.
Wishing you luck!
We're all consumers, but if you consume more than others and you like keeping tabs on this sector, this reporting job could be for you. You can be anywhere in the US to apply.
Like the arts? Want to work for a gallery? If you have got research and writing skills, go for this New York-based job.
Feature stories is the key term. If you can look at research and interview material and turn them into engaging feature stories, Vantage Media wants you. Telecommute position!
Greenopedia is redesigning and reworking their website, and they need help with the content. If you are based in Berkeley and you consider yourself a good content writer, they're waiting for you!
Emails, banners, and promotional pages – can you write these in your sleep? Digital People is looking for a copywriter in Framingham, MA to work with them for the next few weeks.
Author:
Noemi Tasarra-Twigg
Editor of Splashpress Media, writer, and geek bitten by the travel bug.