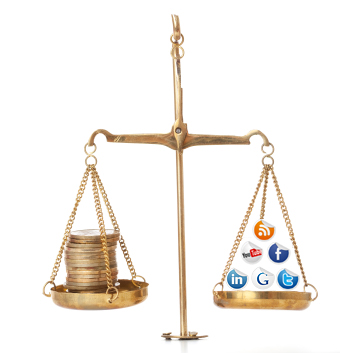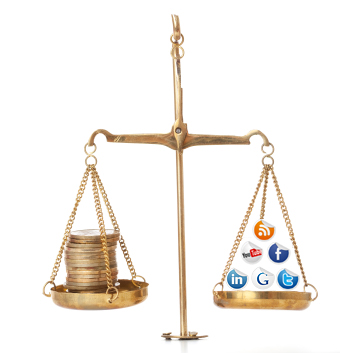 I was on my first assignment and task as a writer for a law firm. Because of the trend in social media lately, I decided to check how the law firms utilize and use it for their online promotional campaigns.
Recently, the demand for social media marketing has greatly increased for several reasons. One of these is the relatively low cost of maintaining marketing campaigns in social media sites. Plus there are a lot of channels to choose from.
Law firms now extensively use social media in their link building and SEO campaigns. No wonder why because social media is getting more attention.
Why use social media?
According to MarketingSherpa's 2012 Search Marketing Benchmark Report – SEO Edition, there will be a 60% increase in the social media budgets of SEOs. Part of the marketing campaign being used by law firms lately is through SEO and link building.
More online exposure means more customers. Most if not all customers already use the web to check for law services. That's why law firms from all over US battle for the coveted page 1 search results in Google.
The benefits of social media
There are a few obvious benefits of social media. According to the same study mentioned above, the sites that utilize social media marketing in their campaigns gain the following:
more business exposure (according to 85 % of marketers)
increase site traffic (69 %)
provide marketplace insights (65 %)
Now, the Law Firms
In a survey conducted by vizibility.net last December 2011, 81% of the law firms already used social media marketing tools. Moreover, 10.1 % said that they plan to deploy social media marketing within six months.
For 2011, 62 % of the attorneys use LinkedIn for professional purposes, 22 % use Facebook and 6 % for Twitter. Moreover, the number of searches for the word attorney reached 13.6 million in Google (for a one-month period). This is also true for other keywords like counsel (823,000) and lawyer (9.14 million)
According to an article in www.youblawg.com, 91 % of attorneys plan on embracing social media channels while 90% are already using LinkedIn. One more interesting note here is the fact that 88% of small law firms blog.
The more popular social media sites Facebook (68% of those asked use this), Google+ (68%), and Twitter (73%) are also extensively used.
Video marketing is also maximized – 51% use YouTube and Vimeo.
So a combination of the different forms of web content is already used by the different firms in order to promote their brands and get some customers.
Michael Ehline an auto accident lawyer (click here), has been running a Google+ community 'Circle of Legal Trust' for several years now as a place for other lawyers and legal experts to share ideas and notes on marketing a legal business online. "It's a great place for lawyers who aren't familiar with how to use the web or social media, we can mentor and assist members and help them build an online presence for their business."
Closing thoughts
This is an interesting trend because attorneys not only market their expertise now through referrals and paid traditional media ads but already adjust to the trends in online marketing.
Because the competition is getting more tight, even those who depend on sole expertise and reputation need to make use of the social media to get ahead of the pack.
In the case of law firms, social media sites are one sure way of getting more traffic to a site and getting more customers.
Sources:
http://vizibility.net/blog/social-media-in-the-legal-sector-infographic/
http://vizibility.net/infographics/SocialMediaLegal-White.pdf
http://www.youblawg.com/networking/small-law-firm-use-of-social-networking-and-blogging#respond
Author byline:
Ric Fuentes is a blogger who loves to explore and write about different topics. Find more of his posts at Divorce Wellington, Divorce Jupiter, and Turco Legal.