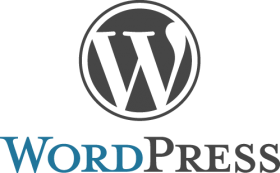 I have been a WordPress user for over 7 years and I deeply love the platform, it's developers and its users. WordPress currently powers over 16% of the entire Internet and the latest WordPress release, 3.4, has already been downloaded some 2.8 million times since it's release barely two weeks ago.
WordPress isn't going anywhere quickly but the fact remains that WordPress is vulnerable to the same tidal shifts that have affected other companies. After all, Yahoo! was once the runaway lead search engine and MySpace was by far the most popular social network.
Like MovableType before it, WordPress faces threats to its dominance both in the traditional sense, meaning other platforms that compete directly, the existential sense, meaning shifts to the Internet that could wipe out such platforms, and even from within in the form of forks and community splitting.
So what would a post-WP blogging world look like? Here are a few possible scenarios to consider and what they might mean for the bloggers working within them.
Scenario 1: The Rise in Hosted Services
Though WordPress may be dominant on the downloaded CMS side, it's clearly not in first place when it comes to hosted services. Though WordPress.com is a popular service, it's nowhere near the largest competitor with Tumblr and even Google Blogger easily dwarfing the service in raw size.
The Internet at large is already trending more toward these services, especially for casual bloggers that favor the ease of setup and built in community for such sites. However, if these services also become more acceptable for businesses and professional applications, WordPress could find its userbase shrinking as its target audience dwindles.
How This Would Affect Bloggers: How you feel about this largely depends on how you feel about hosted services. If you like Tumblr, Blogger, etc. then you'll likely enjoy the increased community connectivity and simplicity. However, if you don't, you'll likely lament the loss of control, controversial terms of service and inflexibility.
How Likely is This: To some degree this is already happening. Casual bloggers are already showing favoritism to these services and they also seem to be wooing more and more professionals as well. If these services decide to and are able to improve their flexibility enough to reach out to the true professional user, WordPress (and all downloadable blogging platforms/CMSes, could be in trouble.
Scenario 2: A New Challenger Approaches
Currently there are many WordPress competitors out there. In fact, Problogger recently covered four such alternatives and there are many others out there. Some are proprietary, some are open source, some are PHP, some use other languages but all aim to replace WordPress as the number one CMS/blog platform.
Some of these alternatives have developed very passionate developer and user communities and have gained a good deal of traction in certain areas, including core blogging. There's also the established alternatives such as Drupal and Joomla, which have both a long history and a large userbase.
These platforms may be alternatives today, but they could become the preferred choice tomorrow.
How This Would Affect Bloggers: Much of this depends on which CMS "won". Different CMSes have different focuses that could affect bloggers in subtle ways. For example, a more robust CMS with less distinction between pages and posts could influence the development of blogs that aren't built on WordPress.
How Likely is This: This one isn't likely in the short run. WordPress is the clear frontrunner right now and even if a clearly superior platform emerged, it would have to overcome the robustness of the WordPress community, its plugin/theme directories, the tomes of support material and more. There's so much inertia behind WordPress stopping it quickly is almost impossible.
Scenario 3: Stick a Fork In It
Perhaps WordPress' greatest enemy is within. WordPress is licensed under the Gnu Public License (GPL) meaning that anyone can create a fork of WordPress at any time, provided that it too is distributed under the same license.
There was already one such fork, WordPress MU, the multiple blog version of WordPress that was merged back into the WordPress code with version 3.0. There have been other forks, but none so far have gained much traction or wooed a significant number of developers away from the WordPress core.
Still, a split within the community could create a viable fork of WordPress that could, theoretically, grow to overpower its forefather.
How This Would Affect Bloggers: Any changes in this scenario would be, most likely, minimal. Any fork of WordPress is going to remain very WordPress like and compatibility between the two would likely be very high. For bloggers, this scenario is the one that requires the least amount of transition.
How Likely is This: Though a successful fork doesn't have to overcome as much inertia as an external competitor, it still requires both a community upheaval. That demands a broad belief that WordPress is heading in the wrong direction or not moving quickly enough, and that those desires can't be better met by a competitor. Combine that with WordPress' history of absorbing successful works back into itself and this scenario seems unlikely. Still, if enough concerns are raised about WordPress' direction, that could change.
Bottom Line
WordPress isn't going anywhere any time soon. As mentioned above, there's too much inertia built up into it. Not only is there a tremendous developer community, a robust library of themes/plugins and millions of installations, there's also an entire cottage industry around selling support, services, themes and customizations of WordPress.
The most likely scenario isn't so much an exit for WordPress (or for it to take second place) but for increased balkanization of blogging platforms. WordPress will likely remain number one for a long time, though its overall share will likely drop as more and more alternatives pile on and gain at least some traction.
But no matter what WordPress' immediate future is, blogging was around and popular before WordPress and there's a good chance that it will be around after WordPress too. There's no doubt that WordPress changed blogging significantly and whatever follows it will do the same.
This is why it's important to keep a keen eye on that future, as difficult as it may be sometimes.