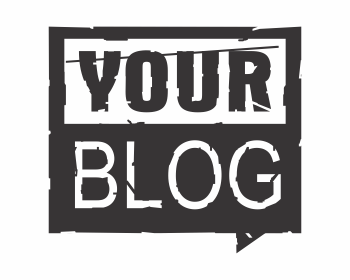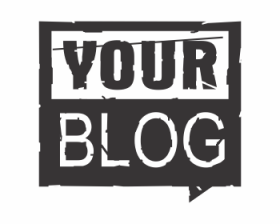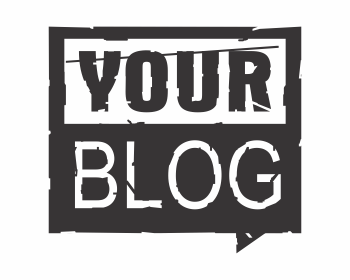 One of the easiest ways for your blog to stand out is to have its very own logo. Brands, whether products, services, or people, will naturally integrate their logos into their blogs. But what about those of us who do not represent a group, a company, or a brand? Should we just settle for a pretty blog theme and a catchy blog title? No, we shouldn't.
Why Your Blog Needs a Logo
Don't think that because you're not representing a brand, it's fine to leave branding out of your blog. Remember that even if you're an individual blogger, you can be your own brand. People need to remember your ideas, your charm, and your personality, but you have to start with the basics. When people go to your blog, they need to remember your blog's name, your own name, and what your blog looks like if you want to establish your blog's identity. Having a logo covers all of that.
What's in a Logo?
A logo can just be an image, a stylized version of your blog's name, or a combination of both. A logo without text can still tell people who you are and which blog they are currently reading. All they need to do is let their eyes take a quick look at your header and they'll instantly know they're on your blog. This familiarity, especially with loyal readers, will encourage a deeper bond that both you and your readers may not even realize. If a reader keeps coming back to your blog, there is a level of trust and comfort there that you can enhance by simply adding a logo to your blog. Whenever they see that logo, they will know they are looking at content that they can trust. They will know that the ideas they are currently taking in are from someone they somewhat know.
Where Do You Get Your Own Logo?
Your blog's logo doesn't have to be the prettiest of them all. Consider that the simpler the design is, the easier it would be for your visitors to remember it. You can create your own if you have the design skills and the right inspiration, but if you don't, you can hire someone to do it for you. Or maybe you can ask some of your awesome friends to do it for free. Either way, the idea for the logo, or at least the core idea of its design, should come from you. Because the bottom line is your blog's logo should represent what your blog is all about, and that's something you should not take lightly.
Build Your Brand
It's all about building your blog's brand. The logo you will place on your blog's header should not be limited to a header image. You can integrate it to your favicon, which is also another way to make your blog stand out from all the other open tabs on your visitors' browsers. You can also use this logo in the social media accounts that are meant to expand your blog's reach such as Facebook, Instagram, Pinterest, and others. If your blog still doesn't have a presence in these social media platforms, maybe it's time you establish it.
I used to have my photo as my blog's favicon and social media profile image. I didn't have a logo. Once I realized I could make an impression in a bolder and better way by spending a couple of hours tinkering with fonts and shapes in Photoshop, I eventually gave my blog a stronger identity. My blog has a logo now. Does yours?
image credit: World Web Image