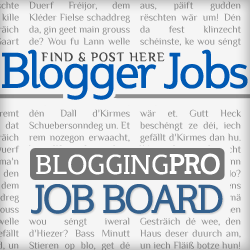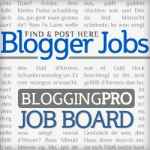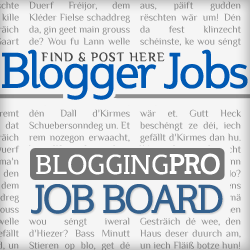 Happy Friday to everyone! I hope you have met all your deadlines for the month and that you are looking at more work on your plate. Here are the highlights from this week's Job Board.
Good luck, and have a fun weekend ahead!
Know something about K-12 education? If you do, a publication covering this topic is looking for contributing writers living in the Western NY state area.

Do you consider yourself a social media guru? Can you generate new clients for businesses with your skills? Check out this telecommute gig.
Arrowmac is looking for a talented copywriter who has had experience working with an ad agency. The position is based out of Orange County, so you must live thereabouts.
A real estate investment agency is looking for a blogger to take care of their site. More than writing, you will need to attend some events and cover them. Position is based out of San Jose North.
Calling all app enthusiasts! There's a new magazine in town, and they're looking for an editor. If you can't get enough of apps and you want to write about them, go for this telecommute job.
Author: Noemi Tasarra-Twigg
Editor of Splashpress Media, writer, and geek bitten by the travel bug.