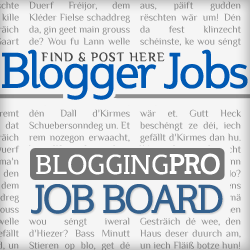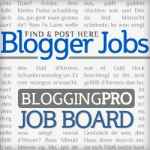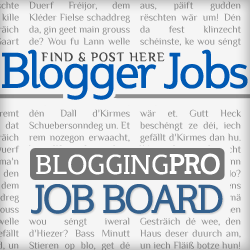 Hi, everyone! If you're not taking a long break because of the Fourth of July, here are some jobs you might want to take a look at. Good luck!
This job is being offered by a well known name in the educational realm, Jones & Bartlett Learning. They need remote editors and writers who can work on the topics of Emergency Medical Services, Electrical Training, Firefighting, Automotive Training. If you have the necessary knowledge and experience, it might be you they want!

Do you have experience writing digital copy? Do you have good strategy-making skills? If you live in the area of Chicago, why not apply for this 3-month stint?
This remote position requires only 10-15 hours a week. If you have experience working as an interactive copywriter, this job could be ideal.
If you know the ins and outs of the fashion scene in New York, and you can produce editorial posts on a weekly basis, this blogging gig is perfect!
Have you ever wanted to write for a magazine? SmartCEO, a magazine based in New York, is looking for people who have a background in business feature writing. If that's you, go for it!
Author: Noemi Tasarra-Twigg
Editor of Splashpress Media, writer, and geek bitten by the travel bug.