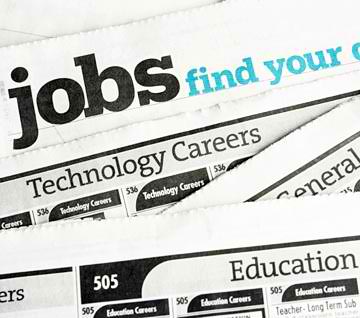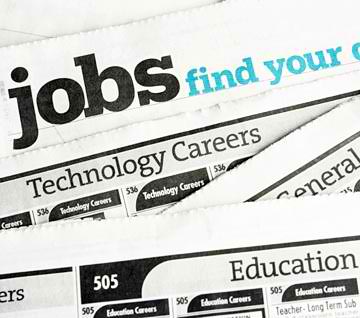 Do you know the most discouraging piece of advice for a new freelancer?
Do not look at the online job boards or content mills to find jobs. They contain nothing but ads from trashy, greedy businesses waiting to take advantage of people who do not know any better. Also, be wary of people asking for free samples and do not apply for jobs that offer you a $5 fee, per article.
Well, there is no doubt that most expert advisers and freelance veterans want to protect us. Certainly, we have all heard the horror stories going around, highlighting clients from hell. The exact, same type of client we are being warned against.
While experts may have their hearts in the right place, I do not agree that we should ignore all job boards.
Content mills – yes, job boards – no!
Make Sure You Use Your Marketing Time Wisely
I am a freelance blogger and an online copywriter. I have been making a decent sized income, working from home, working my own hours for over a year now.
Because I have to take care of little kids, my time is limited. That means I have to be highly selective about the jobs I pursue. In between updating my own blog, working on my digital book for Kindle, writing for 3-4 regular clients and guest posting; I have hardly any time left over for marketing my services.
Now, I have reached a stage the clients find me through my website and by noticing my published work across the web.
And I still occasionally check out the job boards. Err – actually I only check ONE job  board (and no I am not paid by people here to say that. In fact, this is my first ever guest post for them)
Bloggingpro Job board. You can't go wrong with this one.
My Success Story On BloggingPro Job Board
The reason why I am touting this job board so much? Because I have landed substantial, high paying work by going after the jobs advertised here.
I have landed a client that I ghost blog for. They pay me $100 per post to write for the business site, twice a week. And I am booked for the next 6 months.
I am writing for Open Colleges, who have previously advertised on BloggingPro job board. Not only am I working on a big project for them, they have reportedly hired other writers who applied via the same advertised job, hence have nothing but nice things to say about them.
And another time, I saw a full time position that I knew I wasn't able to fill. But that didn't stop me from approaching the company and pitching them some ideas for their website content, landing page revision and email marketing campaign. I was literally able to create a position for myself. I am currently doing a 4k project for them.
Tips For Identifying a Great Job Board and Perfect Job Opportunities for You
So, now that you know that applying to high quality jobs on job boards do work, you can sort through many that are available online.
A word of caution: Really spend some time going through the boards. What sorts of jobs are being advertised here? Do they look and feel genuine? Are they too good to be true? Remember, all job boards are not created equal.
Here are some tips that will help you discover gems on the board.
Look for signs that the job board manager has spent some time sifting through the jobs advertised to make sure only quality ones are listed. By high quality I mean that you can see the advertiser has made available all the relevant job requirements and responsibilities. If they specify the budget, that's even better.
Only explore boards with good reputation like the one here at Bloggingpro where most companies who place the jobs are identified. You know who the company or organization is. This way, you can do some home work before you apply. Do your research to objectively ascertain whether you would be a great fit for the job.
Exercise your judgement when looking for jobs. Not every job will meet your ideal client list criteria. Do take your time to develop a niche and ideal client profile. If you are writing for lifestyle niche, there is no point in applying for jobs in higher education market. If you have a 5 year retail experience in fashion, maybe go after those jobs to increase your odds dramatically.
Write a great cover letter. Spend some time on it, don't rush through this stage. Highlight your qualifications, experience and skills you bring to the table. When you tell them what you offer, there is a good chance they will get back to you. Choose a subject line that makes your application stand out from the rest.
Set Realistic Expectations: If you are a freelancer who is just starting out, you won't be able to get jobs that pay $100 per article. Anything upwards of $25.00 is okay for a newbie. And don't forget, you don't have to accept these rates forever. As soon as you have some clips under your belt, and you can name some clients and generate some testimonials, you can demand more
Be professional throughout the whole process. From job application, to negotiation of fair pay, from meeting deadlines to invoicing and getting testimonials or referrals – always put your best forward.
If you follow these guidelines and make smart marketing and job application choices, you will start receiving more responses.
Remember, it is possible to find great gigs on the job boards. It worked for me, it will work for you.
Have you found any great jobs on the boards? Share in the comments below.
Marya Jan is a proud content creator for Open Colleges Australia, an education provider with awesome business and writing courses. When she is not busy blogging for them, she can be found helping other small business owners revamp their blog content at Writing Happiness.