Regardless whether your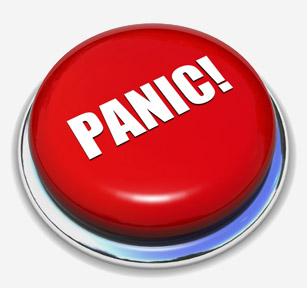 blog runs on a private server or in the Cloud, you still have to brace yourself for the possible impact of a crash. Ask yourself this- when was the last time you've backup your blog? If your WordPress blog suddenly crashed, how long would it take you to get it up and running again?
You can spare yourself the heartache of losing all of your hard work, if you bank on a data backup strategy that you can do yourself and this is the best insurance there is against the possibility of losing everything. Not every web host would back up your data for you, some would, but the question is, how often?
Here are some ways to prepare yourself for sudden data doomsday, starting today:
Pay special attention to doing complete backups. There are many options for WordPress blogs too, but don't just focus on saving your content. When you save and store your data include everything from your theme down to the last plugin and widget. More importantly, the file system and the database. Yes, the whole shebang! So if in case the crash does happen, you can easily recover your customizations and none of your blog traffic has to suffer, maybe no more than a few hours or minutes.
Back up your data securely, manually if possible and on regular intervals. In fact, if you could do it daily like a routine that would be better particularly if you're running a high ranking, big traffic blog. Yes, you can rely on a automated backup software, but be ready to shell out some cash for these services. There are free ones, but you might encounter some storage limits and other plugin constraints.
And here's another thing, quite on the obsessive-compulsive territory, albeit necessary – back up your backup. Save it elsewhere on different drives (across memory cards, pen drives, CDs and hard disks) and in different locations (across home computers, work computers and an off-site backup in another geographic location, perhaps at a server in another part of the world where you can upload your filesystem). Consider the state of the physical hardware and media like servers and hard drives, they're bound to conk out over time, so never put your eggs in one basket. This is just taking it another step further for your peace of mind.
If you're very much discipline when it comes to blogging on a schedule, another good blogging habit to add is to have an effective back up strategy in place. Most bloggers would ditch the nitty gritty tech stuff, if you feel you don't have the mad skills to restore your data after a crash, at least have someone in mind who can like a friend with a basic know-how on servers, a freelance web developer or web company you can rely on.
So if your high-earning WP blog (God forbid) crashes at 3am, you can save yourself the stress knowing that every byte of your blog is secure, accessible and ready for restoration.
The author works in the field of IT support London primarily on data security and network data solutions. Visit Bloggingpro.com for more blog posts!