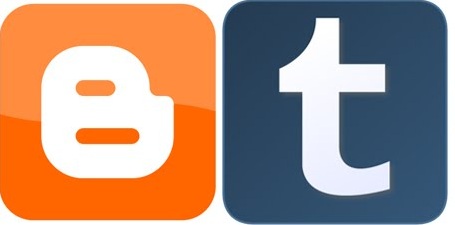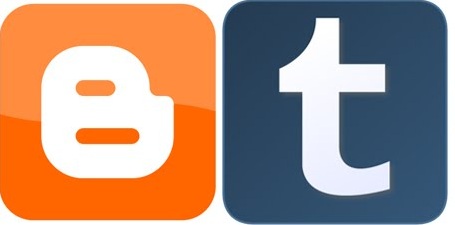 Bloggers who use simple web interfaces to publish their content are split into two major factions: the Blogger team and the Tumblr team. They could not be more different in their design, posting style and promotion tactics. If you want to start a blog but don't know which platform to use, first decide what the focus of your blog will be: Writing? Images? Curating others' content? Do you want an informative blog and write about restaurants, traveling or technology? Or do you want something a little more creative, focused on images?
Let's explore the head-to-head pros and cons of Blogger and Tumblr for the aspiring blog editor.
1. Posting: Text or Images?
Blogger: If you want to write long, text-based posts, I recommend you use Blogger. Of course you can incorporate photos to break up the text, but usually Blogger users have longer posts that share the author's opinions and views. It is all unique content as well—you come up with everything that is on your blog.
Tumblr: Tumblr is photo-based. Feel free to write text posts but keep in mind that people scroll through their dashboard quickly and will not stop to read something longer than 5 lines. The difference between Blogger and Tumblr is that content on Tumblr is meant to be shared—the dashboard shows all the posts from people you follow. If you like something, you can either like it or "reblog" it. Posting is much quicker on Tumblr, especially because people aren't very concerned about unique content—it is normal to reblog about 50 images a day from other Tumblrs.
2. Design: Do It Yourself?
Blogger: Because Blogger is more text-based, the layout of a blog does not change very much. You have limited ability to alter fonts, colors and sidebars. Blogger provides you with a variety of layouts, but generally speaking it's difficult to customize the layout. You can, however, customize the design elements.
Tumblr: Tumblr, on the other hand, is very customizable. You can visit the Theme Garden to search for themes, both paid and free. Because themes are easy to customize, the majority of users make their own themes and distribute them for free. All you have to do is copy and paste the html into the "Customize Theme" tab and alter it however you want.
The theme is very much a central part of your Tumblr—it adds to the overall look of your Tumblr. In the late 2000's the trend was a one-column theme and by 2010 there was an outbreak of 2-4 columned themes. The columned themes are still very popular but very mainstream—there seems to be a bit of a shift back to the single column. Of course, the theme you choose depends on your taste.
3. Promotion: Commenting or Curating?
Blogger: Commenting is a huge promotion tool. Because posts take much longer on Blogger, your comments should show that you've read the post, formed an opinion and are leaving a well-thought-out response. It is very obvious to the author and to other bloggers which comments are spam and which ones are thoughtfully written, so make sure you are being genuine in your comment. Leave comments on all blogs, regardless of their follower count and build a relationship with other bloggers by commenting on all their posts.
Tumblr: Tumblr is a little more personal because you can directly send a message via their "Ask" box on their page. Feel free to ask others to check out your blog or to tell them you like their blog. However, I've found that if you say something along the lines of "I love your blog! Would you mind checking mine out?" people are less likely to do so because it's obvious you are trying to promote, but in a sneaky fashion. Be straightforward—if you want someone to check out your blog, ask them to check it out. But the golden rule is: Never ask someone to follow your blog and always read their FAQ's.
The Head-to-Head Showdown
Blogger and Tumblr provide a niche for every type of blog. To recap:
Use Blogger if you want to write about your opinions and thoughts
Use Tumblr for a picture and inspiration board blog
Keep your design up-to-date
Be genuine when you comment or ask questions
Be yourself– this sounds cliche but it will make your blog personable and memorable
---
Isabelle Wuilloud is a content developer at OpenSesame.com and a sophomore at the University of Southern California. She loves blogging about technology, interior design and fashion.