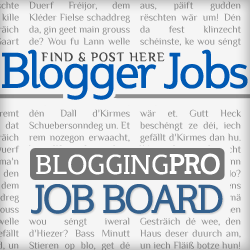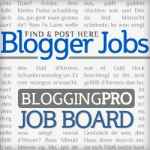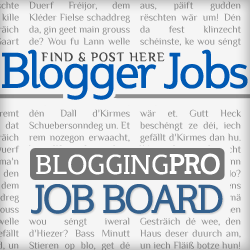 This month seems to have flown by without me really noticing it. Is it the same for you? In any case, we are facing the last weekend of July, and I hope that you are keeping busy in a good way.
Here are the highlights for this week's Job Board. Good luck!
Can't get enough of horses? Know more about them than any other animal on earth? A new blogging platform about these equine creatures is soon to be launched, and they are looking for freelance bloggers. The beauty of it? You can be anywhere to write for them.

Are you passionate about health? Do you believe that America needs to undergo a health revolution? If you do and you have a way with words, why not apply for this marketing copywriter position? You have to be in New York, though.
Play Android games much? Here's the perfect gig for you – help create content for a new webzine focusing on Android games. The pay's just an honorarium for now, but if you're totally into this thing…
If you're a good salesman, this position for offsite product copywriters might be the thing for you. The project lasts for two months.
Meditation is good for the soul and the mind. Anyone who has done it knows it can be difficult at first, but the benefits far outweigh the effort. If you are into meditation and you want to earn some money from it, go for this gig!
Author: Noemi Tasarra-Twigg
Editor of Splashpress Media, writer, and geek bitten by the travel bug.