As a blogger you should take steps to minimize your taxes and maximize your savings. Every cent you earn online counts especially in this economic climate.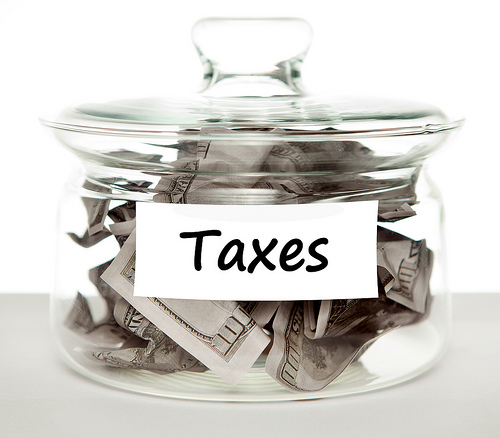 Years ago, blogging used to be a creative outlet that filled most our lazy nights after work, once monetization and ad revenues came into play, blogging as a business and blogging as freelance work has become a possible source of steady income for some netizens.
What comes as no surprise, the IRS was instantly into the blogging trail – blogging much like consulting and freelancing makes good money and now it should be taxed along like everything else. Suddenly you're new found flexibility and freedom from a 9-5 office desk doesn't seem like such a sweet deal any more, your self-employed independence as a blogger now comes with a price- possibly higher tax rates from your location and tedious record keeping responsibilities compared to that of a regular employee. So can you handle the math? Remitting what you've earned from your blogging income and processing the right forms when the tax season comes around?
Understanding How Bloggers are Taxed
Bloggers are freelancers, considered as self-employed, independent contractors. If a business hires you do some blogging work for them, they are required by law to report to the IRS how much you're getting paid, but they can't deduct taxes from your freelance pay. So brace yourself, all of us, bloggers on the same boat have to pay the taxes required when the time comes, so set aside a percentage of your income to pay off your tax dues and keep yourself out of trouble. Late penalty fees and interests can really hurt your freelance blog earnings.
Know the Forms You Need Submit
W-9 or 1099? Say What!? If you're a blogger living in the US and you're still pretty clueless about these forms, you better catch up on your reading because obviously your tax records really do need some updating. Just because you wrote one 400-word blog post for a high-ranking site, it doesn't mean your freelance employer won't bother filing the paperwork for a simple task, because the last thing they need is getting bad marks during an IRS audit. Yes, expect them to file a W-9 or a 1099.
A W-9 Form labels you as an independent contractor; you are required to fill out all your personal details which include your Social Security number or tax ID info. You need a W-9 form so a 1099 form can be filed- but that's getting ahead of the tax game and the checkbox confusion. So whoever it is hiring you as a consultant, they will not be deducting taxes from your pay check and this business will be giving you a 1099 form to fill in. The 1099 is a record of your income made during your stint with a particular business.  However, as a moneymaking blogger, the IRS expects you to personally file the taxes you've earned from your independent contractor gigs.
Tax Laws from your Geographic Location
Not every country imposes tax on bloggers or online freelancers. But if you're expecting payment via check or a transfer payment system from a foreign employer or a US-based ad network which meters your blog traffic into earnings, whatever your monthly blogging income is – expect it to be deducted accordingly based on the tax laws of your location.
Seek Advice from a Tax Advisor
To save cost, we often forego the possible benefit of hiring someone to do our taxes for us, but really, if you find doing tax work stressful and confusing, you could do yourself a favor by hiring a tax expert. And not just any tax advisor at that, go for a freelance tax advisor who knows the ins and outs of being an independent contractor firsthand. These tax experts can save you money in the long run by planning your tax strategy for you, giving you that tax relief you badly need.
Photo Source: http://www.flickr.com/photos/[email protected]/