Question and answer websites have remained pretty popular over the years. But they have limited function, which is why they are usually last resort options for those who need to find something out. Most will turn to Google, or a forum or someone they know – which works well enough with most queries.
But what if you want to create a sharable blogging resource, like a network, where people can mentor one another on specific subjects? For example, a mentor network based around online marketing as it currently stands, or maybe graphic design in advertising or WordPress themes, etc. What do you do then, when endlessly posting questions or advice just isn't feasible?
Luckily, it isn't hard to build a mentor network these days, not with the many sites dedicated to professional or educational social connections which are being built around question and answer content. Here are five that you can use to make your own.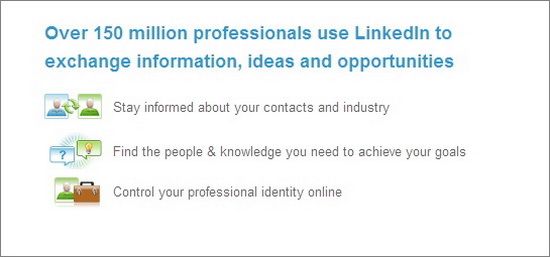 If you are a professional (or want to be) in an industry that is based around who you know as much as what you know, you most likely have a LinkedIn account. It is the fastest growing professional network around. With full employment profiles, a messaging system, the ability to connect to others via past work experience and a status message section similar to Facebook, you can't really go wrong.
But more than that, you can post questions or comments, which others can then pick up. This makes it easy to gather a net of people who can answer questions when you have them. You can then share those conversations with others who might be able to use it, and maybe encourage them to ask questions, as well.
Quora is a personal favorite of mine, and if you want to know something with specific details, this is the place to go. You will often find a question has already been answered, but if you don't see what you need, it is just a submission away.
More than that, you can come across people with specific industry knowledge to follow and speak to a more regular basis. I have found dozens of individuals who help me out all the time, and I help others in return.

This is an interested site to check out. It works by taking questions from around the web and puts them all in one place. That allows more people to see them and answer them. You sign in using Twitter, sharing questions and answers via tweet. Which expands the reach of these questions even further.
There is a leaderboard and a place to ask your own questions. It is very handy and easy to use, cutting out a lot of the frills of most sites.
Have you ever noticed how many questions kids ask? At some point, your own is going to stump you. Even when you think you know the answer, so often what you believe is wrong. Which is why this is such a great little tool.
It is a phone app that allows you to search out any question while on the go. From questions about why we can't feel the Earth moving, to asking what to expect at the doctor's for a checkup, the answer is here.
Conclusion
It doesn't matter if you have questions about work or play, clients or kids, there are sites out there that will let you create your own mentor network. The five above are just a small handful. What are some of your favorites?
Ann Smarty is the professional (guest) blogger operating My Blog Guest, the free community for bloggers to exchange guest content. Ann is also working on her newest app called Dupe Content Tool.