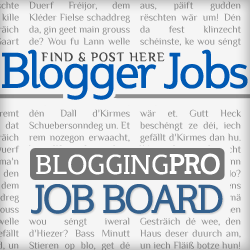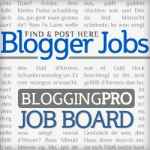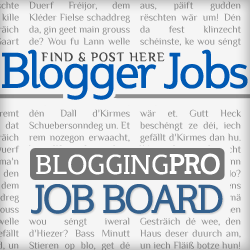 Good morning, everyone! How is August treating you so far? Or are you unaware of the days passing by because of your preoccupation with the Olympics? In case you're looking for jobs, here are some interesting listings from this week's Job Board.
Have a great weekend!
Offsite. Freelance. What more do you want? You just need to be able to write brilliant copy for B2B industrial products.

Know everything there is to know about Latin food? From recipes to chefs to travel to how-tos – if you think you can hack it, apply for this online gig now!
If you're passionate about books, and you actually read them, this gig might be for you. The Uncustomary Book Review is looking for reviewers from all over the world, so what are you waiting for?
This blogging gig is for Sharpnite, a dating site, so if you are a smooth talker, then you might be an effective writer for the position. All you need is to be dating savvy! That can't be too hard, yes?
Can you produce content for sales and marketing that kicks butt? Well, if you don't like the term, how about content that produces results? Check out this online gig!
Author: Noemi Tasarra-Twigg
Editor of Splashpress Media, writer, and geek bitten by the travel bug.