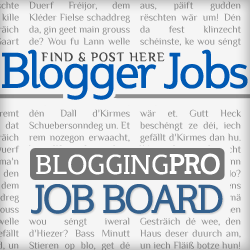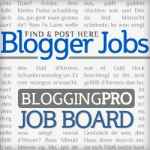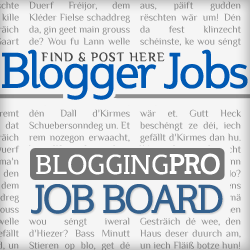 It's Friday once again, and you know what that means: a recap of some of the most interesting listings from the Job Board this week.
Best of luck!
Rant Gaming is looking for talented and passionate video game bloggers who can deliver excellent content. Not sure if ranting about difficult levels is part of the job, but that should be the norm, yes? Get in touch with Ryan Johnson to apply for the gig.

The Center for Public Integrity is looking for a web editor/reporter on a part-time basis. If you have strong leanings towards investigative journalism and are based in DC, you might be interested in this listing.
Are you a versatile copywriter who has had experience writing for the fitness industry? If you can craft anything from B2B copy to brochures to scripts for videos, you will be a perfect fit for this freelance gig.
Data mining and data analysis is one of the fastest growing fields today, and if you are into these topics and can write about it, here's a cool job for you. If you have studied statistics, that is a plus. Oh, and this gig is a remote position.
MyMedSocial is all about healthcare but it is also about helping connect patients and prospects via social media. The Maryland-based startup is looking for a blogger who can write about healthcare-related topics. Maryland-based writers are most welcome, but since it's a telecommute gig, you can be based anywhere.
Author:
Noemi Tasarra-Twigg
Editor of Splashpress Media, writer, and geek bitten by the travel bug.