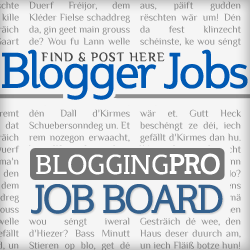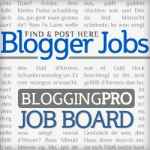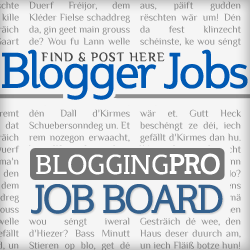 How's it going, guys? What's the most interesting gig you've landed in the recent weeks? I hope you find something good from this week's highlights!
Are you a versatile writer? Can you write press releases, blog posts, web articles, and participate in online discussions in your sleep? Check out this telecommute job which pays monthly. Looks really good!

This posting is for our friends from Down Under. If you are passionate and knowledgable about education issues, this blogging gig is perfect for you.
A well-written resume can get you a long, long way, and if you have the chops to create a resume that will get and hold a potential employer's attention, you ought to go for this position. Even better, it is a remote gig!
Do you have a way with words such that you can entice people to do what you want them to do? This freelance marketing copywriter position might be a perfect fit for you. You do have to be in Chicago, though.
Are you into these things? The niche is getting more and more popular each day, and while it is not for everyone, those who are into this lifestyle are very passionate. If you are one of them, get in touch with the guys behind the blog!
Author: Noemi Tasarra-Twigg
Editor of Splashpress Media, writer, and geek bitten by the travel bug.