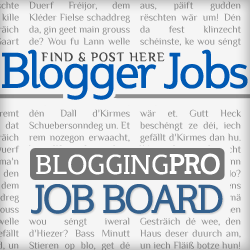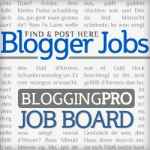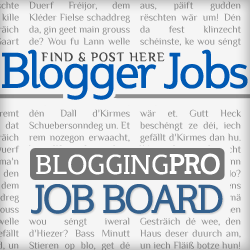 Good morning, everyone! You might have noticed some issues with the site in the past week, but rest assured that our tech team has been on top of things. The site is loading normally now. Thank you to those of you who gave us feedback.
Now, here are the highlights from this week's Job Board. Good luck!
If you're looking at a gig that will keep you busy in the next five months, this opening is perfect for you. If you've got experience generating website and/or catalog copy, you'll be a shoe in for the job.

Skip Hop is all about parents and babies – how to make their lives easier. If you are a parent, or you simply have brilliant ideas on the topic, you will want to take a shot at this gig. Remember, though, that you have to be French Canadian.
Are you based in Arlington, VA (or nearby areas)? Do you have experience in legal book publishing? You might be the one they're looking for!
If you have REAL experience in home decor and interior design, take a look at this listing. The employer wants someone who knows – for real – about DIY so you have to be the real thing.
It's really a ghostwriting position, but if you can write awesome pieces that will get people to want to travel, then you might want this gig. You will be writing various kinds of content, so you need to be versatile as well.
Author:
Noemi Tasarra-Twigg
Editor of Splashpress Media, writer, and geek bitten by the travel bug.