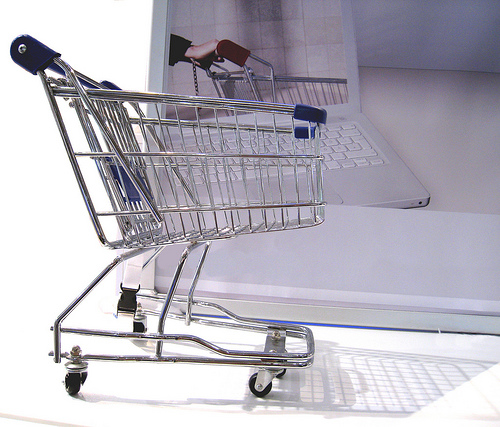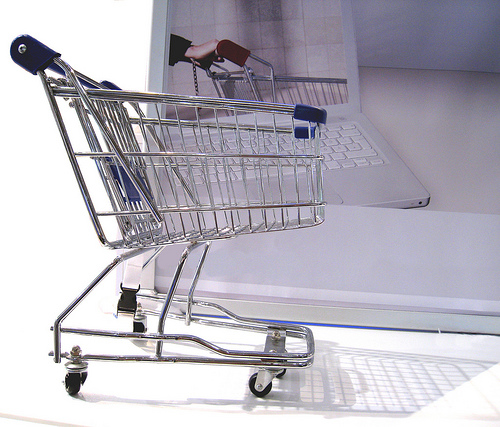 Perhaps you are just now considering a career move into the world of online marketing. Or, you have been working at it for a while and just can't get the production up where you want it to be. Technology plays a large role in keeping the business rolling along.
I had the pleasure of listening to Justin Martell, the son of James and Arlene Martell, of the Affiliate Buzz. If you are unfamiliar with it, the Buzz is a series of podcasts hosted by the Martells to provide information and tips on how to best succeed in an online business.
Justin worked himself up from an entry level position right out of high school, to a manager at a major Canadian computer retailer. He had some valuable information to share, which could help any entrepreneur in their path to online success.
I am going to share some of this information with you now, along with a couple tips that I have learned as well.
#1 The Computer
Let's start with the computer, since it's the hub of our business. This could be in the form of a desktop, laptop, or even an iPad.
When listening to Justin, I noticed that he recommended a couple key points in searching for a computer. First, go for one that has a minimum of 6 to 8 GB of RAM. If you unfamiliar with what RAM is, it's the memory for your computer and refers to the computer's storage capabilities.
The other key point that I picked up on is about the processor. Justin suggests a quad core processor, which will provide quicker speeds in computing. This is especially important if you work with graphics and compressions.
#2 Protection for the Computer
Once you have picked out the computer, you want to make sure it's protected. There are 3 different areas of protection that I am going to share, physical damage, data protection, and protection against viruses.
There are tools to help protect your laptop or iPad from physical damage, loss, or theft. Things such as a secure bag to carry your system can protect if it gets hits or bumped, while locks can protect it from someone walking away with it. You can find more information at www.locksondemand.com .
Online backup programs such as Carbonite will store all your data for you at a minimal cost, and it's all automatic.
Anti-virus programs are a must. A good one will provide security from a virus getting into your system and destroying it, as well as grabbing your personal information.
When you invest time and money into your business, it should be protected. So, take the steps mentioned above to save yourself money, time, and frustration. Because, at the very least, your computer will most likely crash someday.
#3 The Router
One of the most important tips I learned from Justin is to pay attention to the router. This is something that allows the communication between our computers and the world to function properly. So, you need to make sure you invest in one, just like you do a computer.
Quite often people, myself included, will buy a random and inexpensive router, because it just sits there, right? Wrong. If your house is like mine, you have multiple devices that require this router, often at the same times. Devices such as laptops, iPads, smart phones, desktops, and even Netflix through the game system all require use of the router.
If the router isn't capable of handling all this bandwidth, it will create a bottleneck, and result in slower Internet access, if not a complete shutdown. Justin compared it a 2-lane road trying to push through 3000 cars, when a 6-lane freeway would be better equipped to handle them all.
He suggests that you get a router with at least a 300 bandwidth capacity, which you could find for around $200 or so. Not bad, considering it could significantly boost production.
#4 The Smart Phone
Smart phones are very popular now and if you don't have one, you might want to reconsider. A smart phone allows for us to stay connected, even when we are away from the home office. With one, you can use the Internet, check emails, and link to social medias from remote locations.
One difference that Justin pointed out between the iPhone and the Androids is that the Androids allow you access to Google Docs and Calendar, as well as being able to reach out to social medias such as Facebook. That is a big advantage, if you utilize social medias often.
In Closing
Anytime you work from home, or have an online business, you need to keep on top of technology in order to keep it running efficiently. I have found that listening to those who have paved the road before us really helps us newbies do it right the first time. The Affiliate Buzz is one of those tools we should all take advantage of to help us prosper.
About the Author
As a freelance writer, David Crawford often writes on topics such as medical, online business, and family. David is currently working on a series of articles on tools such as finding the best iPad stand.