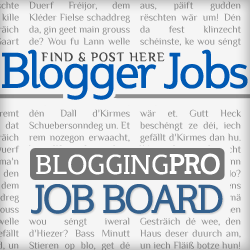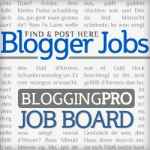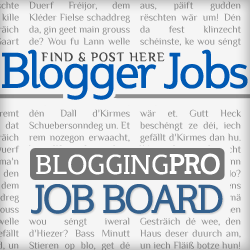 It's the last day of the month, and it's a Friday. So, what are you going to do tonight? Whatever it is, I hope you have tons of fun.
Before you check out for the long weekend, here are the highlights from this week's Job Board.
Godot Media, a content writing firm is looking for hardworking writers who can do research and craft well-written content. Does that describe you?

You may have it good with your writing gigs, but there are always people looking to find new jobs. For that, they need awesome resumes. If you can help them with their resumes, then try this telecommute job.
Gadgets make the world go 'round. Well, for some people at least. If you are always going on and on about the latest – or upcoming – gadgets, and you can write comprehensive guides for other people, then this blogging job will be perfect for you.
Witty and real estate may not always be the first things that come to mind as a pair, but if you have the wit, the desire to write about real estate, and you live in Philadelphia, this blogging gig is worth trying out.
Digital ethics is not an easy topic but it is one of the most important ones we can discuss today. If this matters to you, and you have something to say about it, take a look at this listing.
Author:
Noemi Tasarra-Twigg
Editor of Splashpress Media, writer, and geek bitten by the travel bug.