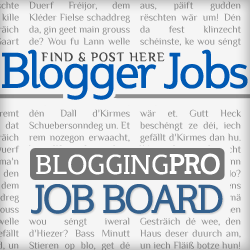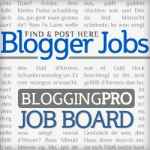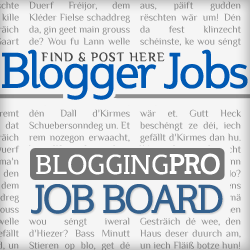 How is September treating you so far? My first week has been rather good, with an even better outlook for the rest of the month. I hope things are the same for you!
Here are some of the best job listings from this week's Board. Luck!
This position is for individuals who have experience in search engine optimization and copywriting for web pages. It's a telecommute gig, so go for it!

Newsletters are not dead! In fact, Agora Inc. continues to provide high quality newsletters for their clients, and if your specialization is finance and economics, this gig may suit you perfectly.
If you're based in Lake Success, NY, and you have extensive experience in technical writing, do check out this long-term contract position. You must be knowledgable in technical support services, Enterprise Application Integration, and Oracle SOA Suite – among other things.
Do you want to work for an award-winning agency? Do you have what it takes to work on projects tackling a wide variety of topics? Flightpath is looking for a brilliant copywriter who can work off-site. Go!
Agriculture may not seem to be the coolest sector these days, but it certainly is the foundation for practically everything. If you have a background in this field, take a look at this rewarding writing gig.
Author:
Noemi Tasarra-Twigg
Editor of Splashpress Media, writer, and geek bitten by the travel bug.