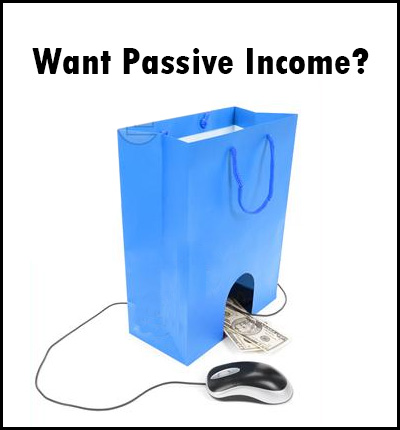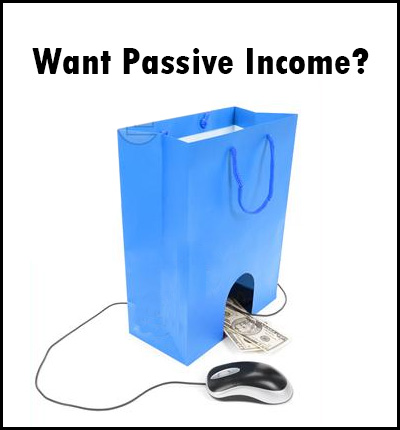 When we think about monetizing our blogs with passive income we generally think of adsense or paid banner advertising. But did you know can also monetize your blog and earn passive income using e-commerce? It is now possible to set up and maintain a profitable e-commerce store right from WordPress.
Setting up an e-commerce store was previously only possible using expensive or confusing softwares such as X-Cart or Zen Cart. Both are excellent e-commerce solutions. X-Cart is quite pricey and has a steep learning curve. Zen Cart a free solution is a little more straight forward but will still require some clever navigation through the admin interface. Both systems however run independently from your main website.
Because your WordPress is already highly optimized for good SEO so too will be your e-commerce store that is run from within WordPress. Right out the gate you will be able to build a highly optimized e-goods store and be sure your products will get noticed. Because you are building from within WordPress you can also utilize one of the many free and excellent SEO plugins available on the WordPress platform.
Once you've decided to set up an e-commerce store you can do so by simply installing a plugin from within the WordPress admin panel. There are a lot of e-commerce solutions to choose from. Some will allow you to host and maintain files right from your own server. While others will host your e-commerce store on their servers. You can opt for a paid solution or choose a free one.
Some excellent examples of e-commerce solutions for WordPress include:
WooCommerce –  Woocommerce might be the leader in e-commerce plugins. They have a really sleek and stylish interface. It's very straightforward and simple to set up and customize. Woocommerce offers the option to allow downloadable e-goods but limits files per product to one.
JigoShop –  Jigoshop comes in a close second and was actually born off of the WooCommerce platform. Not as stylish on the inside but offers pretty much the same bells and whistles as Woo. Jigoshop does allow the sale of downloable goods and is even toying with the idea of allowing multiple files per product.
E-Junkie –  E-Junkie is a subscription based service. Monthly fees are based on how many products you have and/or how much storage space you need. E-Junkie allows the sale of digital files and gives you the option to host the files on your server or theirs.
PayPal –  Easily recognizable, highly trusted. You can't go wrong with PayPal. Paypal allows you to add customizable buttons to your site leading your customer to the PayPal gateway. In order to use this option you will have to create or upgrade to a business account which is a pretty painless process.
I've told you what you need to get started, now you are probably wondering but what would I sell? I've listed e-commerce solutions that allow you to sell digital downloadable products because that is the quickest and easiest and certainly the most passive way to sell online.
Popular e-good items you may consider selling include:
E-Books
Software
Music Files
Digital Art
Website Templates
If you don't have any of these products to sell you may want to consider partnering with or becoming an affiliate for someone who does.
Selling online goods makes monetizing your blog extremely effortless. There is no shipping involved, no product to restock and no return hassles. Once you've set up your initial product you just sit back and watch the cash flow in.
How To Monetize Your Blog and Earn Passive Income Using E-Commerce:
A step by step guide.
Install WordPress To Your site
Install an e-commerce plugin or opt for an e-commerce service.
Set up a payment gateway. You can choose to use PayPal, 2Checkout, Google Checkout or a myriad of other services.
Decide what type of product you intend to sell.
Package and upload your product. You will be able to do this through your WordPress plugin or you may need to use FTP depending on the file size.
Add product to your store. Typically this is just like adding a post depending on the solution you choose. Be sure to assign the file for download or the customer will have nothing to download.
Check and recheck! Be sure to check all product descriptions for accuracy. Doe the product image match the product description? Does the description text accurately portray what is being sold? Log in as a guest and purchase the products. Even have a friend do this as well. Did the payment process correctly? Were the files delivered properly? Ask your friend how the process went for them. Test your store on different browsers. Be sure everything is running smoothly before you open your doors to the public.
Though getting your e-commerce store set up can be simple, and maintenance will be minimal be aware there will be some maintenance.
Customer Support: Most downloadable goods come with a no return policy for obvious reasons. But that doesn't mean you don't offer support. Be available should your customers have questions or concerns.
Website Maintenance: Keep your website up to date! Keep all versions of software current. Failing to do so can cause great security risks! Keep your inventory fresh. Add new product regularly. This will invite the search engines as well as your customers back to your site. If you are selling a single product or limited product such as your own published e-book or a plugin then regenerate buzz by offering sales or specials.
Marketing:  Good SEO isn't everything, it is still up to you to get the word out. Take some time to promote your site and your product. Do this regularly. Doing so will reap great rewards.
Employ these methods on your blog and you too can be raking in the passive income via e-commerce.
About The Author
Veronica Spriggs is a full time graphic designer working from home creating album templates for photographers. She is also an amateur photographer always looking for the perfect shot. She has a love of art, music, movies, food and all things beautiful. She enjoys educating others and offers many helpful photographer tutorials on her blog.