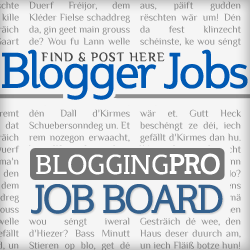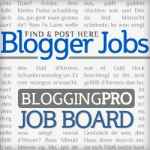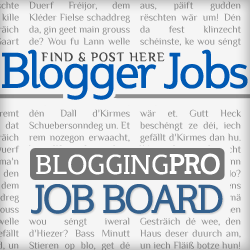 Happy Friday, everyone! Here are the highlights from this week's Job Board.
This is not your usual blogging gig, but the premise is a crowdsourced blogging platform. GoodBlogs is looking for bloggers to contribute articles and posts about the lifestyle of wheelchair users and those who love them.

If you're always keeping tabs on the crime beat in San Francisco, then this freelance reporting job might be perfect for you. Retrieve arrest records information and file multiple crime stories a month for good pay!
Live and breathe movies, TV shows, and video games? If this describes you, then go for this opening from Geek Binge.
Can you write about technical topics in such a way that end user will have no problems understanding them? An entity in Phoenix, AZ is looking for such a writer, and if you have years of experience in technical writing, go and apply!
Fun-loving. Energetic. Romantic. If you can say you're all three, and you know Vancouver like the back of your hand, this content writing job will suit you perfectly.
Author:
Noemi Tasarra-Twigg
Editor of Splashpress Media, writer, and geek bitten by the travel bug.