Today's smart shoppers don't just hit the rack, they go online and check the buzz on the blogs about products that catch their fancy which may include ratings from fashion bloggers, 'Likes' from FB pages and comments from the day's Pinterest and Thrillist hauls. Shoppers don't just try on the merchandise, as there seems to be a constant need to assess whether the item is aptly priced as much as it's trendsetting.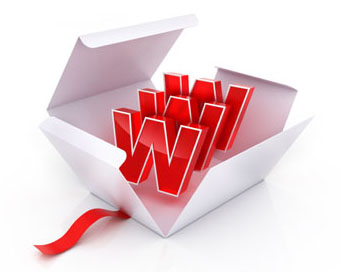 So what's a real-world retailer to do when face with the shift to ecommerce?
Get your feet wet on the tech. If you've been yearning to try to build an online version of your retail store, but up to now, you've been just too afraid to take the leap perhaps it's about time to seek out some professional help. Mainly, by asking an IT consultant, it would hurt to get an estimate on how long or difficult the transition might be. Better yet, ask your friends in the retail industry of their online experiences. You don't always have to put up an online store with a shopping cart and an extensive database, sometimes a little retail store can benefit greatly on something as basic as an active social media presence. Yes, if you can manage your own Facebook account and even blog, what's stopping you short of putting up a fan page and Twitter account for your retail store. It might just be what your business needs right now.
Break new ground with mobile. The latest cell phones and tablets make retail all the more exciting. New payment methods and info delivery systems are emerging, on the rise are QR-codes, Square mobile payments and other mobile wallets.
Mobile devices can enable shoppers to make smarter shopping decisions by way of comparing products side-by-side and evaluating them based on their personal criteria: price, color, size, brand – you name it. Mobile gives any consumer an undeniable edge when it comes to real-time shopping.
Harness what's online. Once you get your retail site up and running, start strong by maintaining a daily blog and a grassroots social media campaign. What's much faster now than word-of-mouth marketing is the split-second texts and tweets of shoppers 'socializing' their shopping finds to their friends and families. They are quick to shout-out deals and discounts, and share very detailed customer service experiences on their blogs. Inevitably, putting your physical store on the map of every shopaholic within their social radius, it's the best low-cost publicity you could ever ask for.
Your retail store as an experience. Let your customers spend time on your store, let them idle about and try on things surprisingly far longer than they usually do. The ironic retail adage "dwell time equals sell time" now holds true, retail is all about providing a space for play now. Customers want to hang-out and spend time with people and why not at your store? Give them something extra to do while socializing such as a touch screen catalog or have your staff carry a mobile tablet around presenting your latest goods.
—
The Author is a shopaholic who thinks sage retail will eventually change the way we shop.
Photo by: http://www.clipartof.com