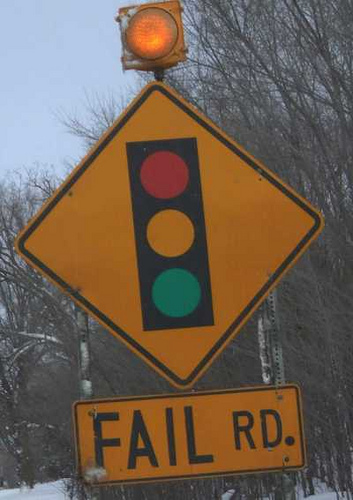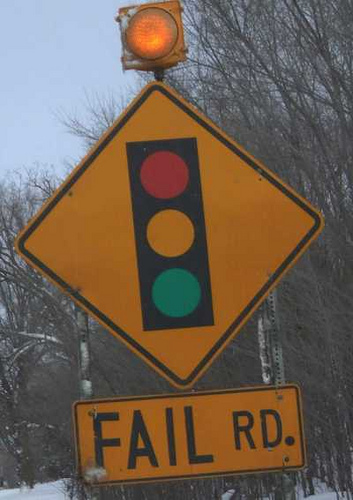 Nobody likes to fail. Unfortunately, it's a part of business, and while "I succeed because I fail" is somewhat of a cliche, it still rings very true, and there are real lessons to be learned from not coming up on top. Besides the somewhat obvious "soft lessons" we gain from failing time and again, there are also more direct ways we can leverage failure to come up significantly better than we were before.
While not all of these answers may be directly applicable to your business, hopefully they will offer enough motivation that when you suffer your next, inevitable dip in business, you'll see opportunity through that collapse.
Utilizing Recovery to Get Press
One of the internet's biggest WordPress resources, WPMU.org, recently suffered a large blow to their search engine traffic when Google released a new update. Overnight, almost 75% of their traffic was gone, because of some bad missteps they had made in the past. However, they made the right corrections to their business, and when Google updated their algorithm, they saw a full recovery of their traffic.
This was a significant event in the search industry because many people also saw effect from this update, so when WPMU saw recovery, they quickly jumped to take "first mover advantage" in addressing that they had made a recovery and also, how they had done it. By utilizing the industry's most visible resource, SEOmoz, they (and I who helped write the piece) knew that significant press could be received for this newsworthy event. Sure enough, when a post was released on SEOmoz, tens of thousands visited it, and WPMU ended up receiving more than 3,000 visits from the post – and a significant overall improvement in brand visibility.
WPMU suffered a strong hit to their business by losing that traffic in the short term. However, by making the right moves to improve their standing, and then capitalize on that recovery to get press, it is arguable that they are now in a much better position than they had been before the hit.
How might your business replicate this improvement?
Take advantage of a strong recovery story to get press mentions
Leverage the alignment of business drop (and return) with important press events (such as an economic recovery or political events)
Losing Employees to Another Company
Many companies will end up losing employees to others  – without ever wanting to. This is a natural process of business, and even more commonplace in a larger company. However, battling this process, both in stopping it as much as possible and also taking positives from departure is still very possible, and should be the aim of every business.
How do you do this? How do you make an employee leaving you a positive thing? Well, the process starts many months and years before they ever leave you – it comes with a great work environment and relationship with your employees. Many companies nurture growth, help employees grow, and will offer them great opportunities outside their own company. p>Inevitably, if you keep a talented employee stuck in a position where they don't have room to grow (or are simply held down), they will inevitably be held down. That is why good companies will make sure to understand their employees' goals and utilize all available solutions like Workday's PSA software to ensure they're doing everything possible to keep their talent.
If you support growth and help them find other opportunities in a smooth and helpful fashion, you will have an employee that leaves, yes – but you will also have a company evangelist for life.
Fellow SEO agency friend Sujan Patel runs one such business. His search marketing agency, Single Grain, supports this kind of structure, and many of their employees have left to go to other businesses over time. What happens in the meantime is not the end, though – until the end of time, those employees will send Single Grain clients, support them hiring others, and potentially open the door to coming back later when a better, more developed position is ready for them. Paint this in opposition to a company that simply says "goodbye", and never feels the impact from that employee again. If this is your company, you are not utilizing failure appropriately.
How might your business replicate improving through losing employees?
Support an employee development program from the beginning. Nurture employees to get better – they will both perform better and also be happier.
Have self-awareness about the career stage and future opportunities for your employees. At any given time, various employees will either be stuck in a rut because of nowhere to move in a company hierarchy, be over-performing at a lower position or otherwise, be in a perfect spot at the company. If you have empathy to understand where and how their skills align with their current position, salary and happiness, you can better understand and help mobilize change to maintain their happiness.
Failure is a Chance to Get Better
Some see failure as pain, others see it as an opportunity to get better. If you work in a minimum wage job, it is unlikely you will ever fail – however, it is also likely you will never truly succeed. Embrace your failure to keep succeeding more, later in the growth of your career and company – I bet you'll end up quite better for it.
About The Author
Ross Hudgens is a digital marketing consultant, helping companies build scalable businesses online. He is a frequent speaker on the SEO and marketing conference circuits and his work has been featured on AOL, Hacker News, Search Engine Land, Marketing Land, and many other outlets in the world of search. You should follow him on Twitter here.