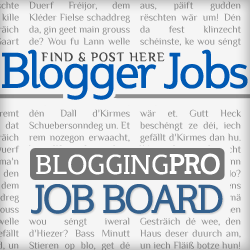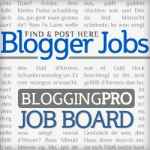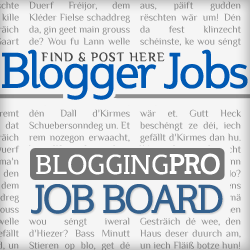 Who's happy it's Friday? I am torn, since Friday is always a good thing, but this is the last of the month. That means deadlines! I hope you've got deadline to beat, as that means lots of work as well.
For more gigs, check out the highlights from this week's Job Board.
Apple is THE brand to follow and blog about, and if you are always reading up on what the tech giant is up to, you might what to put that knowledge to good use. Here's an excellent gig for an Apple blogger. Telecommute position.

If you have both design and copywriting skills, this freelance, part-time, ongoing gig will interest you. You have to be based in Seattle, but the pay is interesting.
"Do you obsess over movies and the people who make them? Do you enjoy "The Hunger Games" and "The Avengers" as much as you do "The Artist" and "Moonrise Kingdom"? Do you know the difference between Dylan McDermott and Dermot Mulroney?"
If that's you, go send in your application for this New York-based gig now!
Windows. Android. iPhone. iPad. Browsers. If you live and breathe these topics, this blogging gig will be perfect for you.
DualShow is looking for freelance writers who are deadline-oriented and can pitch original ideas. The position is telecommute.
Author: Noemi Tasarra-Twigg
Editor of Splashpress Media, writer, and geek bitten by the travel bug.