Blogging interviews are a cool way to improve your blog stats and you don't need to be as gab a Charlie Rose or Piers Morgan to pull it off. Hey, it's not TV, there's no producer to pressure you to make every air time count. Still, you have your blog visitors to think about and just like TV, blogging interviews should not be in any way boring. In fact, you have all the time to be creative with your blog interviews – so ask the right questions, edit out the kinks and make sure to present the interview as an enjoyable and informative piece of web entertainment.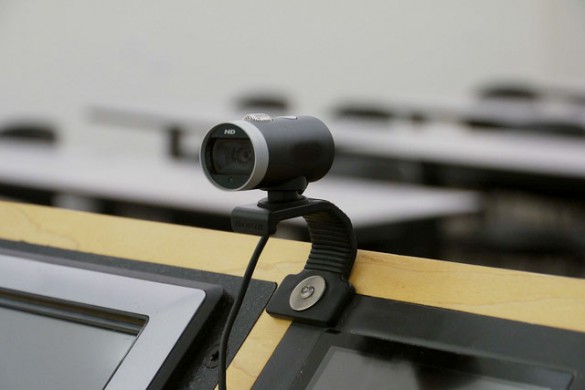 Set your standards high, it doesn't hurt, but whether you decide to shoot the blog interview on your own webcam or with a HD camera- it doesn't matter- what matters is that the interview flows smoothly, interesting enough for users to watch it till the end.
If you enjoy a good podcast in the morning and have no problem maintaining one for your blog– then doing interviews should be a cinch. Here are some tips to spice up your blogging interviews:
Small Talk Counts
You can veer away from the usual Q&A and bank on friendly banter. Sometimes the best pieces of the interview, the quotable parts that are just blogging gold, may just come right out during this candid exchange.
Go Ahead Ask Anything!
Users may want to know more about the internet sensation or brilliant industry key-person you're interviewing even when he's not talking about his expertise. Talking about something else- something current, funny or universal can add something new and unexpected to your blogging material.
Keep Things Lively
Sure there's going to be some dead air between you and your guest. It happens. But just like a good host, you can always turn the conversation around and keep the questions coming. Such is the case with this blogger who does a great job discussing how you can make the most out of a blog interview. Prior to doing the blog interview, it would be great to let your guest feel comfortable about telling his story, spend a few minutes chatting prior to recording the segment.
Be Prepared, Be a Tiger!
Tara Gentile said it best, "Be prepared for all kinds of questions!" Make it a point that whatever you ask your guests and whatever your guests throw back at you- you should be ready to answer. Interviews are always a two-way street.
What Comes Around Goes Around
If more people come to your site for these unique blogging interviews, chances are some other site of equal or greater page rank stature will want to interview you as well. As an interviewer suddenly turned interviewee, this may sound kind overwhelming. But don't worry, this is just another step in becoming an influencer. As your reach and blog interview series become popular, people and companies may begin to take notice and seek you out for a variety of reasons which may include interview exclusives with important people, beta testing prototypes and invitations to key events.
—
The author has spent the better part of the year doing podcast interviews. Now he shares his best interview tips online.
Photo Credits: techsrc2371