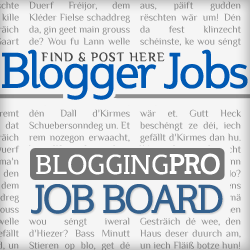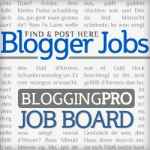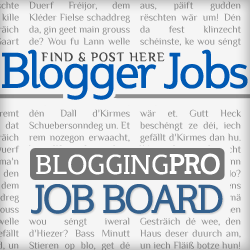 Good morning, everyone! Here are the highlights from this week's Job Board. Best of luck!
Are you a seasoned business writer? Are you based in the Austin area? If so, check out this freelance writing job. It's got attractive compensation!

Here's an interesting listing for a freelance offsite copywriter. The client is a restaurant PR firm, and the gig lasts for a few weeks, so it's perfect if you're looking for a temporary stint.
Here's your chance to work with the Cosmopolitan brand! They are looking for online writers who are going to be trained in the New York office, but the work is remote.
This is for those of you based in Australia. If you think you're a superstar blogger or writer, and you have online marketing experience, then go for this job!
My City Photos is a Canadian company looking for a part-time blogger who has a keen eye for photography as well. The position is based in Vancouver, and the job starts in November.
Author:
Noemi Tasarra-Twigg
Editor of Splashpress Media, writer, and geek bitten by the travel bug.