Choosing a good web hosting provider for your site or blog can be tricky. There are lots of things to consider and the foundation of a good website is not with its design or its code, but with the server where it's hosted. A reliable web hosting service has the best combination of features put together this includes bandwidth, storage, security, customer support and a good price to go with the bundle.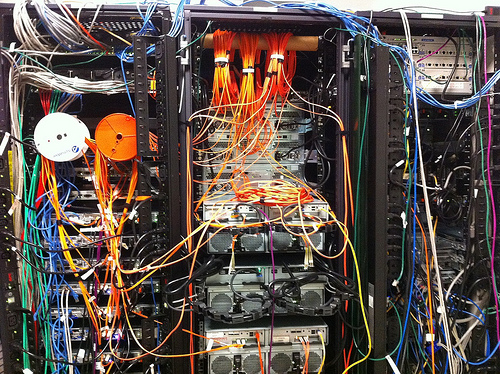 Here's a checklist of what to keep in mind when choosing a web hosting service:
Determine How Much Storage You Need
Think of it like this: the hard drive on your computer allots specific space for programs, softwares and working memory for it to function smoothly and without any lag. The same goes for servers which allots space for different websites. If you are going to subscribe to a hosting server for your website "real estate" you need to know how much space you need to park your website in. Why buy a huge hosting plan for a year if you're just running a basic text blog? It's like buying a palatial mansion for one person to live in. But if you're building an ecommerce site, you definite need a grand hosting plan. In terms of disk space, on average you will need no lower than 3 GB and your bandwidth should be at least 100 GB.
More Bandwidth Please
Bandwidth can be a boon and a bane at times especially if you don't have enough. Sure you may not need it now, but there are strange instances that your site's traffic may spike for some reason (maybe you decided to post a viral video that everyone's into). If you don't have enough bandwidth to handle the surge of traffic, your site will go down or your site would be extremely slow. Users can be very impatient when it comes to page load speed, so don't keep them waiting. Bandwidth is the amount of data your site can handle at any given time. So if your site is a high-traffic one and way up there in the ranks make sure you invest in enough bandwidth.
Lock and Load on Security
Just because you have your data stored in some remote location doesn't guarantee its 100% secure. Data is still primarily stored in physical devices that are bound to conk out over time. Security should be your utmost concern, so know if you're hosting provider can be trusted and if they have a good data back-up system in place and if they constantly update their data security features. The last thing you want is a data breech or your files going missing.
—
The author often checks out website owners at WhoIsHostingThis.com
Photo Credits: Hisperati @ Flickr