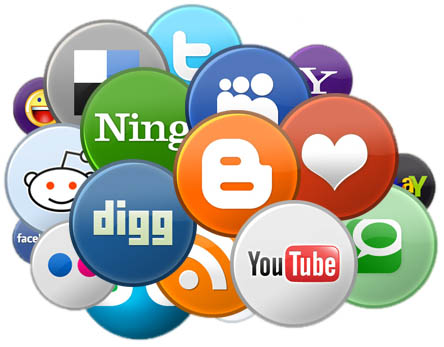 Social bookmarking sites like StumbleUpon, Digg and Typepad have been a social craze among bloggers nowadays. Not only because users in social media are more fond of sharing stuff that they find interesting to their friends and network, but this is mainly because of the huge potential social bookmarking holds to drive traffic to their blog sites. How can social bookmarking sites help save you time and energy, and keep you ahead of your competitors? In this article, we'll find out the answers and you will also learn how you can take advantage of these sites for your own blog.
What are social bookmarking sites?
Bookmarking is when you leave a bookmark in your book so that you turn instantly to the page where you left off reading the next time. Web bookmarking is when you save the website through the web browser if you want to visit next time instead of copying the URL to a notepad or some file in your folder.
Social bookmarking covers the same concept. The difference is that you save the bookmark or the website location to an online account in social media. Through social bookmarking, you can organize all of the best content from around the web based off your interests in one consolidated place. Then it will be also easier to sort the relevant from the irrelevant using bookmark tags.
1. Go Viral
You may have tweaked a lot of codes in your blog to enhance search engine optimization and you may successful at it. But you're still missing out if you have not social bookmarking to help your blog and content go viral. When you post your link as a bookmark in popular social bookmarking sites like Digg and Del.icio.us, people on the web will view it as they are on the same page.
When they appreciate what you wrote, they will want to also bookmark your website and share it to their blog, Facebook page, Twitter feed, Google+ and other networks. Suddenly your website will incur lots of backlinks and it will be exposed to more unique views and referral traffic. However, if you don't have a quality content to offer that is worth bookmarking, then your efforts would be futile.
2. Increase Website Traffic
In line with your blog going viral, surrendering your blog posts to social bookmarking sites can increase your website's traffic. Don't be contented in posting your links to one channel. Take advantage of social bookmarking sites while their services are for free! Submit your posts to Delicious, Digg, Reddit, Technorati, and Google Bookmarks according to your usage patterns and interests. Then you can view the analytics of your page and discover which among these sites contribute to your growing traffic. Know and set your best preferences, and concentrate on them so you can get more visits next time.
3. Get Unified Testimonials
You can also pull all of the best testimonials from your customers together in your social bookmarking profile page. For others to get an overview of your work portfolio, you can direct people to enter this social bookmarking site and navigate through the links that are posted as yours. They will see the number of shares, likes, in-depth reviews and recommendations in one place. This also includes all the testimonials you have garnered organized in a simple presentation and format.
Whorush:
569 sites by this AdSense ID
4. Track Success
Your individual projects and campaigns tagged within folders and order in the social bookmarking feed makes tracking success easy. Digg, Reddit and StumbleUpon present a good illustration, wherein users are to give the content they view either a thumbs-up or a thumbs-down. When you receive too many thumbs-down or when you have not gotten enough thumbs-up, your post will be buried away from the featured pages. Conversely, having many good ratings will push your post to the top of the newsfeed. Then you can measure your accomplishment based on that.
If you think that just by submitting a link, you're good to go, drop that thought and go with this: Use relevant keywords in tagging your posts and interact with the community.
Each of your submitted links will get the link juice it deserves and rank well in search engines if you tag it appropriately with pertinent keywords that most users enter to reach your website. As well, you have to make friendships within users of the social bookmarking channel to promote your brand more. When you build relationships with them, they become more empowered to like your link. When people see that your link has many likes, they will be more likely to read through your content and like your link therefore creating a snowball effect.
Because it's too easy to create posts and create blogs online, competition in getting high rankings and good ratings seem too fierce now. There are millions of blogs on the web, each one having a sense of purpose catering to a set of audiences. If you only have a handful of viewers and want to expand this number to a multi-fold, why not give social bookmarking a try? Take advantage of the features of social bookmarking and ride on to the next wave of Internet marketing.
Author bio:
Celina Conner is a Yoga Instructor, an alumna of Marketing Management at Martin College Australia and a mother of a beautiful daughter, Krizia. She has a passion in cooking and formulating vegan recipes.Follow her adventures on her Twitter.