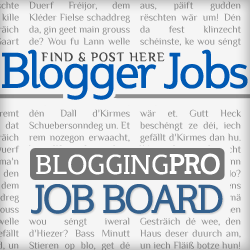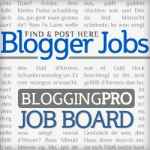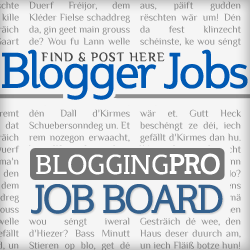 Good Friday morning! I hope you're all busy with blogging assignments and that you're also looking forward to doing something related to Oktoberfest this weekend.
Before the Job Board highlights, here's a question for you today: Is commenting still relevant in blogging?
Cloud migration/server/storage space. Know much about those topics? If so, and you think you're an engaging copywriter, take a look at this listing. Name your rate.

Scoutmob is a tool that is all about discovering what a locale has to offer. They're working on building their database and are looking for freelance writers to come up with writeups for local businesses. That's where you come in – if you love NYC!
The best job in the world – if you're a TV junkie. You get to sit on your couch, or the bed, and watch all the TV shows you want, and you get paid for writing. Go!
If you're passionate about all things Windows, then this reviewer position is for you. It does not pay a lot, but there is a lot of work, so it all adds up.
If you consider yourself an expert in any of these fields – Portraiture, Sports, Nature, and Arts/Fashion – then Create Blueprint wants you. It's a telecommute position that pays monthly.
Author:
Noemi Tasarra-Twigg
Editor of Splashpress Media, writer, and geek bitten by the travel bug.