Halloween will fall on a spooky Wednesday this year, so get your terrifyingly terrific costumes ready for some nonstop partying! For bloggers wanting to savor the Halloween experience, maybe a countdown plugin is in order, so why not put one of these Halloween widgets on your site and just count the days until fuzzy bats, ghouls and monsters will rule the night.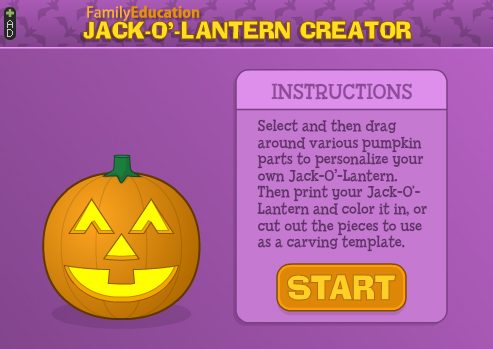 With Halloween just days away, here are some spook-tacular widgets to scare your blog readers into the Halloween spirit:
Halloween Countdown Widget
Install on your blogspot or WordPress blog and you're all set counting for this year's fright night.
Design your Jack-O'-Lantern Widget
A Jack-O'-Lantern Creator tool to test your online pumpkin carving skills. Design as many jack-o'-lanterns as you like minus the clutter and then print your designs as festive Halloween decor.
Carve the Pumpkin Widget
Oodles of fun poking the hell out of the pumpkin, the end result shows your Jack-O'-Lantern design all lit up.
Halloween Picture Puzzle Widget
Let your blog visitors unscramble the Halloween photo. Have a wicked time with this fun and interactive widget.
SAS: Zombie Assault 3D Widget
Zombies are all the rage this year, bigger than lovestruck vampires and werewolves. This widget is a fun and scary Zombie shooter game.