Couponing is the easiest and smartest way to clip your way to big savings. If you're very good at it like some bloggers are, you may go home with a bag full of free groceries every time you visit the store. Sure it maybe an extra can of tomato sauce or tuna you may not need at the moment, but stocking up your pantry with food won't exactly hurt your budget.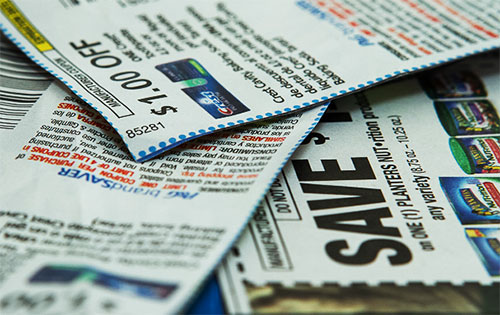 Growing up we may remember our moms clipping away at flyers and newspapers for rebates. Today, all we need to do is go online and find printable and reedemable coupons.
With the economic downturn, there's no shame in becoming quite frugal or crazy with the coupons, as you might have notice coupons have an interesting way of popping up on the internet- you have these extreme couponing sites, your fave mommy blogs and online deal sites like cheapsally.com to thank for! These sites update you with their latest coupon finds on the web, they even have digital coupon holders where you can sort the value of your coupons and best of all, you can even go out and trade coupons with other pennypinching bloggers.
Bloggers may also stretch their dollars not just on food, but on personal hygiene products and other wares. In the long run, the money you save through couponing, can free up your wallet to buy items you really need.
And when you do finally get to redeem those online coupons at the supermarket, don't forget to be kind to the cashier, after all you are going home fully loaded with freebies.