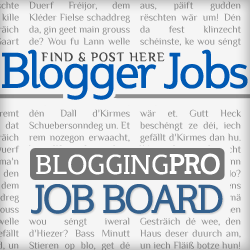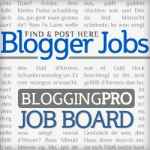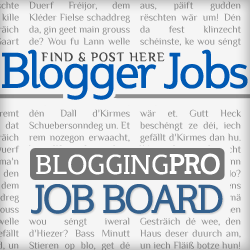 Happy Thanksgiving to those who celebrate it (even though it's a day late)! While I am thankful for a lot of things, today, I mainly thankful it's Friday. You?
I hope you'll be thankful for these jobs as well!
Art + Commerce is a photography agency based in New York, and they need a freelance copywriter to help with their online presence. Not only do you need to be a good writer, but you also have to be able to match the tone of the brand. Send in your application for this project-based position!

If you've got experience blogging about everything and anything, this gig might interest you. Media 2.0 has quite a handful of sites that need bloggers, so check it out!
If you're based in Ferndale, MI, and you love remote-controlled helicopters, this writing gig will thrill you. A distributor of these cool toys needs someone local to take care of a variety of writing tasks.
New site, Geek Binge, is looking for writers. The pay's not too great, but if you want to be part of something new with potential, why not give this a go?
Author:
Noemi Tasarra-Twigg
Editor of Splashpress Media, writer, and geek bitten by the travel bug.